Lula again repudiates attacks on Vinicius Junior and says he will not tolerate racism – 05/25/2023 – Sport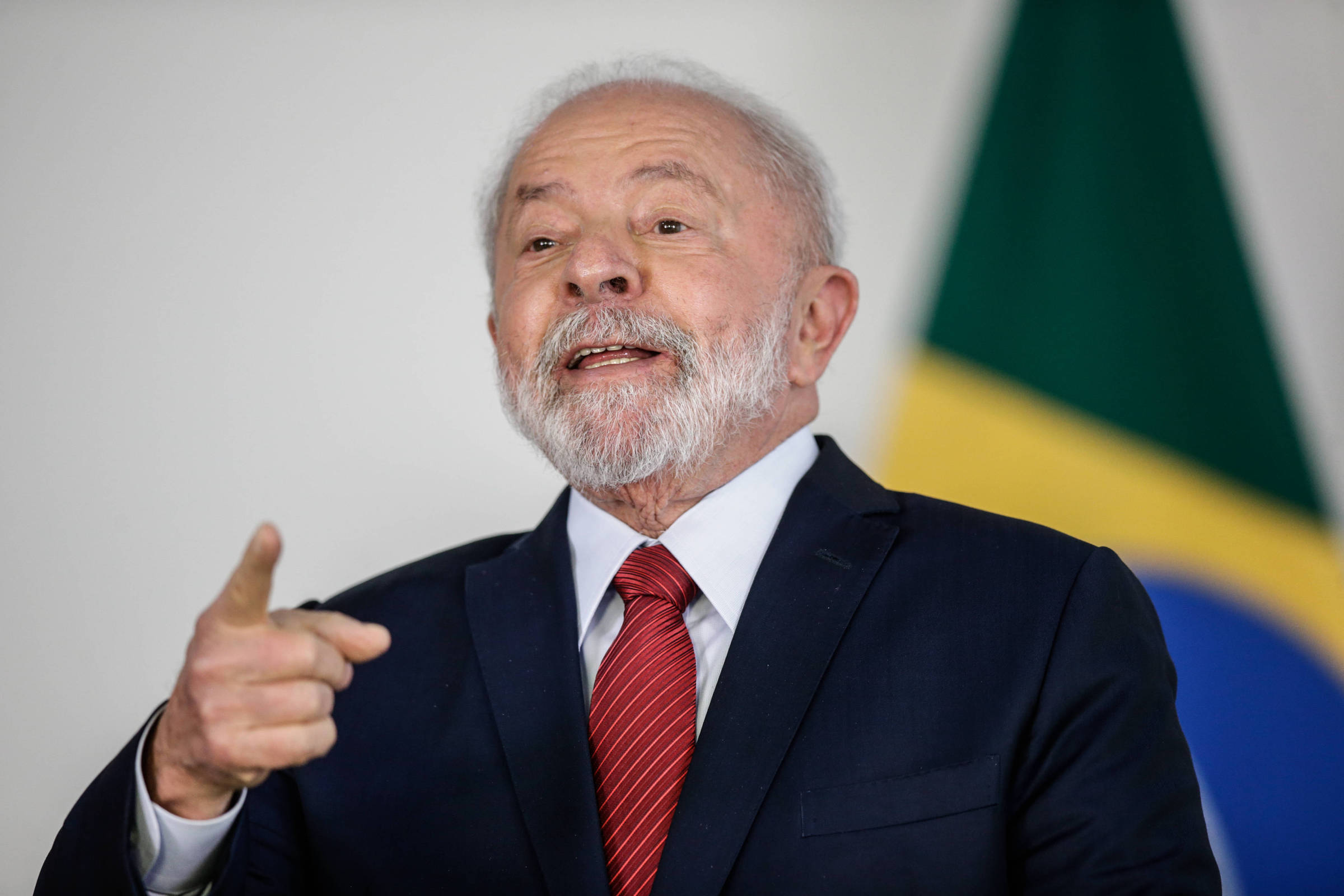 President Luiz Inácio Lula da Silva (PT) once again repudiated the racist attacks against Real Madrid player Vinicius Junior during a Spanish Championship game.
"We will not tolerate racism either against Brazilians or against Africans in Brazil. That is why we vehemently repudiate the racist attacks that the player Vinicius Junior and so many other athletes have repeatedly suffered", stated the president.
The president's speech took place during lunch at the Itamaraty Palace, this Thursday (25), on the occasion of Africa Day. Diplomatic representatives from African countries participated, as well as ministers from their governments.
On Sunday (21), the Brazilian striker from Real Madrid was expelled after confusion started after racist insults uttered against him by Valencia fans. The teams faced each other at the Mestalla stadium, in Valencia, for the 35th round of the Spanish Championship – the Madrid team was defeated by 1-0.
Images show the moment when the Brazilian national team player faces fans of the home team close to the bottom line. The situation caused an agglomeration between athletes from both teams, and the match was interrupted for a moment. Only the Brazilian was expelled, with interference from the VAR (video assistant referee).
The case caused great repercussions around the world, with demonstrations of solidarity with the Brazilian and against racism by athletes and personalities. Lula himself opened his interview in Japan, on the same day, where he was participating in the G7 summit, to comment on the topic.
Subsequently, his government issued a note, asked for explanations from the Spanish ambassador in Brazil and also, in conjunction with the Spanish government, called the Public Ministry of the European country to investigate the case.
Lula made a point of highlighting Brazil's connection with Africa during lunch, recalling that he was on the continent 12 times during his first two terms, visiting 23 countries.
The president, however, stated that Africa "is no longer the same" and that its dynamism demands that Brazil update its policy for the continent.
The Brazilian president also listed areas in which it is possible to increase cooperation between Brazil and African countries. He mentioned in particular the agricultural area and also the health sector. He said that the country has a lot to learn from the sanitary practices of Africans, citing as an example that the continent recorded the lowest number of deaths against Covid-19.