Learn how to make korokke, the Japanese croquette with potato dough – 03/17/2023 – Marcelo Katsuki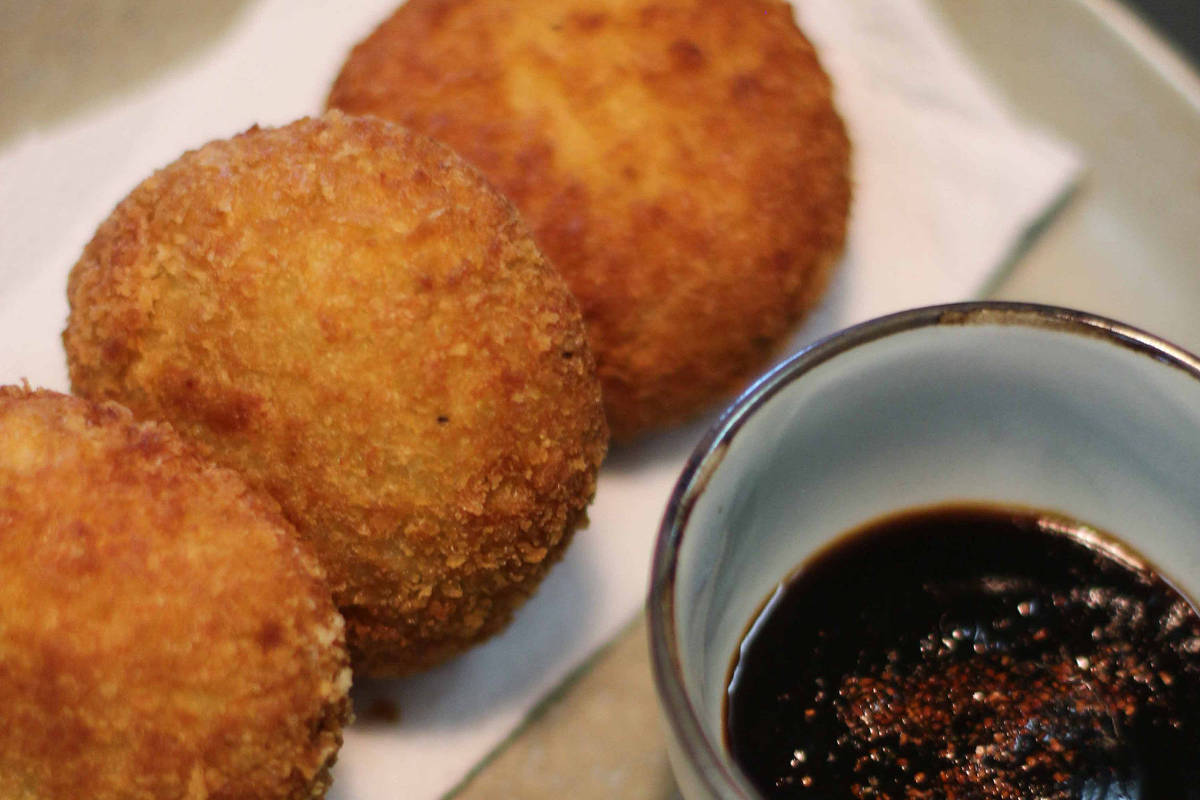 The recipe is from korokkeJapanese croquette that is successful in the izakayas, the 'Japanese' pubs. But the star is black garlic, much appreciated and consumed in Japan, and which has not yet become a popular ingredient here. But it does not lack qualities: rich in allyl methyl trisulfide, it helps prevent heart attacks and strokes, is rich in antioxidants, acts in cholesterol control and benefits even those with diabetes, helping to reduce insulin resistance (Source: VivaBem).
Black garlic is the result of a maturation process, where common garlic is left in an oven for at least 20 days, with high humidity and controlled temperature, which gives it a dark color and a lighter, sweeter flavor. And how can we take advantage of these benefits? Used in different recipes, in place of common garlic, or in finishing salads, pizzas and meats, enriching the flavor of the dishes.
It can be found in stores selling natural or oriental products, as well as emporiums. It is also possible to buy online. There are even creams, pestos, jellies and sauces made with the ingredient. Below is a special recipe for korokkethe light and creamy Japanese croquette, in a special version with black garlic.
Korokke with black garlic
(Recipe: Local Black Garlic)
Ingredients
– 800 g of potatoes
– 2 tablespoons of butter
– 1 clove of minced garlic
– 200 g of ground meat
– Grated nutmeg to taste
– Salt to taste
– Black pepper to taste
– Chopped chives to taste
– 4 eggs
– 50 g minced black garlic
– Wheat flour for breading
– 2 beaten eggs for breading
– Panko for breading
Method of preparation
Peel the potatoes, cut into cubes of about 3 cm and wash well under running water. Pour into a pan and cover with cold water. Take to the fire to cook until they are soft, without breaking up.
Cook the eggs for 8 to 10 minutes so that they are very hard. Peel and book.
Heat a frying pan and put the butter. After it melts, add the garlic and onion. Sauté until transparent. Put the meat and sauté until it changes color. Season lightly with salt, black pepper and nutmeg. Leave it braising until all the liquid dries up. Adjust the salt, add the green smell, the minced black garlic cloves and mix well. Reserve.
When the potatoes are cooked, drain the water and return to the fire. Place the cooked yolks in the pot of potatoes and with the help of a pestle, mash everything. The intention is to leave some pieces of potato in the dough. Add the chopped egg whites and the braised meat.
Mix everything very well and spread the dough in a refractory or small rectangular baking dish. Level and divide the dough into 16 portions. Take a portion and shape into an oval and flattened 1 finger thick. Dip the croquettes in wheat flour and shake off the excess, dip in beaten egg and in Panko flour.
Place the breaded croquettes on a baking sheet and cover with plastic wrap. Place in the fridge for at least 30 minutes. This rest will refine the flavors and prevent the croquette from bursting when frying.
Heat a lot of oil in a pan over moderate/high heat and fry 2 or 3 croquettes at a time. Let it brown well on one side, turn and wait for it to finish browning. Remove, drain on paper towels and then serve with tonkatsu sauce* or black garlic sauce, which is sweet and spicy, perfect for harmonizing this famous Japanese delicacy.
*Homemade tonkatsu sauce recipe
Stir in ½ cup ketchup; ½ cup Worcestershire Worcestershire sauce; 1 tablespoon of granulated sugar and 2 tablespoons of soy sauce (shoyu).

PRESENT LINK: Did you like this text? Subscriber can release five free hits of any link per day. Just click the blue F below.