LaLiga president apologizes to Vinicius Junior – 05/24/2023 – Sport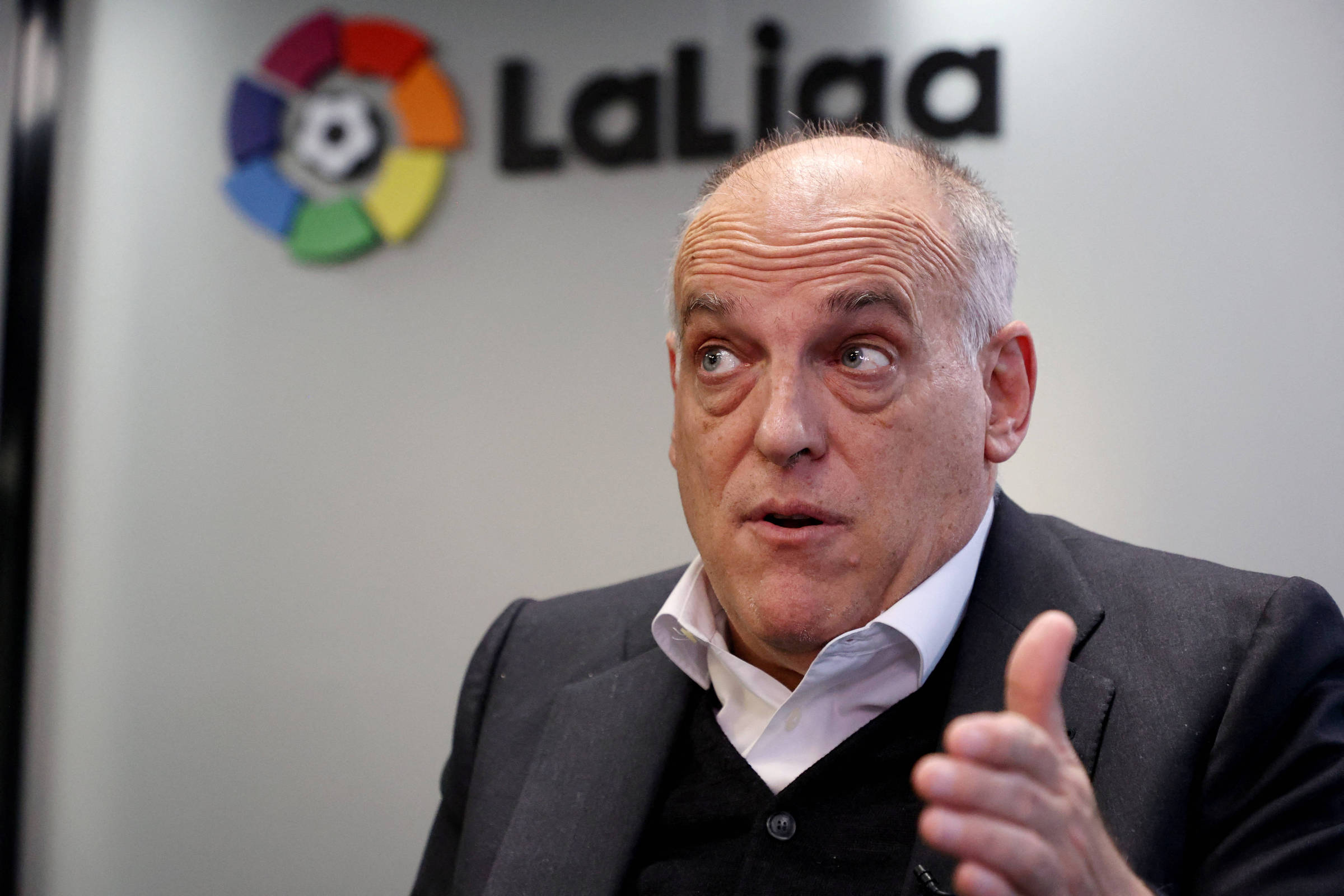 In a media offensive, LaLiga president Javier Tebas apologized to Vinicius Junior. It was a way of trying to soften the image of the tournament after the episode of racism against the Brazilian player last Sunday (21).
In interviews with the Brazilian Globo, ESPN and international news agencies, the manager stated that the league is not racist and that, if he was misunderstood, he apologized.
Vinicius Junior complained about being insulted and called a "monkey" during the game between Real and Valencia, which was interrupted by arbitration last Sunday (21). These attacks led the Public Prosecutor's Office to open an investigation into "hate crime", a criminal category that, in Spain, includes racial crimes.
After the episode, Tebas insinuated on Twitter that the player was being manipulated and that he would not let the Brazilian tarnish the image of the competition.
Vinicius Junior went on the attack with photos, videos and messages highlighting episodes of racism suffered by him and other players. The attacker received support on social media from names in the sport. The Brazilian government demanded a response from the Spanish. Protest in front of the Spanish consulate in São Paulo, last Tuesday (23), called LaLiga "racist", which Tebas guaranteed not to be.
Seven fans were arrested this Tuesday (23) by the police. All are suspected of racist chants against the Brazilian who plays for Real Madrid. Three of them, young people aged between 18 and 21, were interrogated and released hours later.
Those released were pointed out as responsible for the discrimination against the player in the match held in Valencia on Sunday,
In addition to the three fans released by the police, four others are still being held. They are part of an investigation into a doll wearing the striker's uniform hanging from a Madrid bridge at the end of January this year.
Three are "active members of a radical group of Atletico Madrid fans", says a statement released by the Spanish police.
The dummy was placed to simulate a hanging after Real's 3-1 victory in the capital's derby in the quarter-finals of the King's Cup. Next to it was a banner with the phrase "Madrid hates Real".
A list produced by LaLiga itself points out that Vinicius Junior has been the target of at least nine racist attacks for the national tournament since he arrived at Real Madrid in 2018. Most cases continue without fans identified or punished.