Ipec: 41% think Lula's government is great or good and 24%, bad or terrible – 03/19/2023 – Politics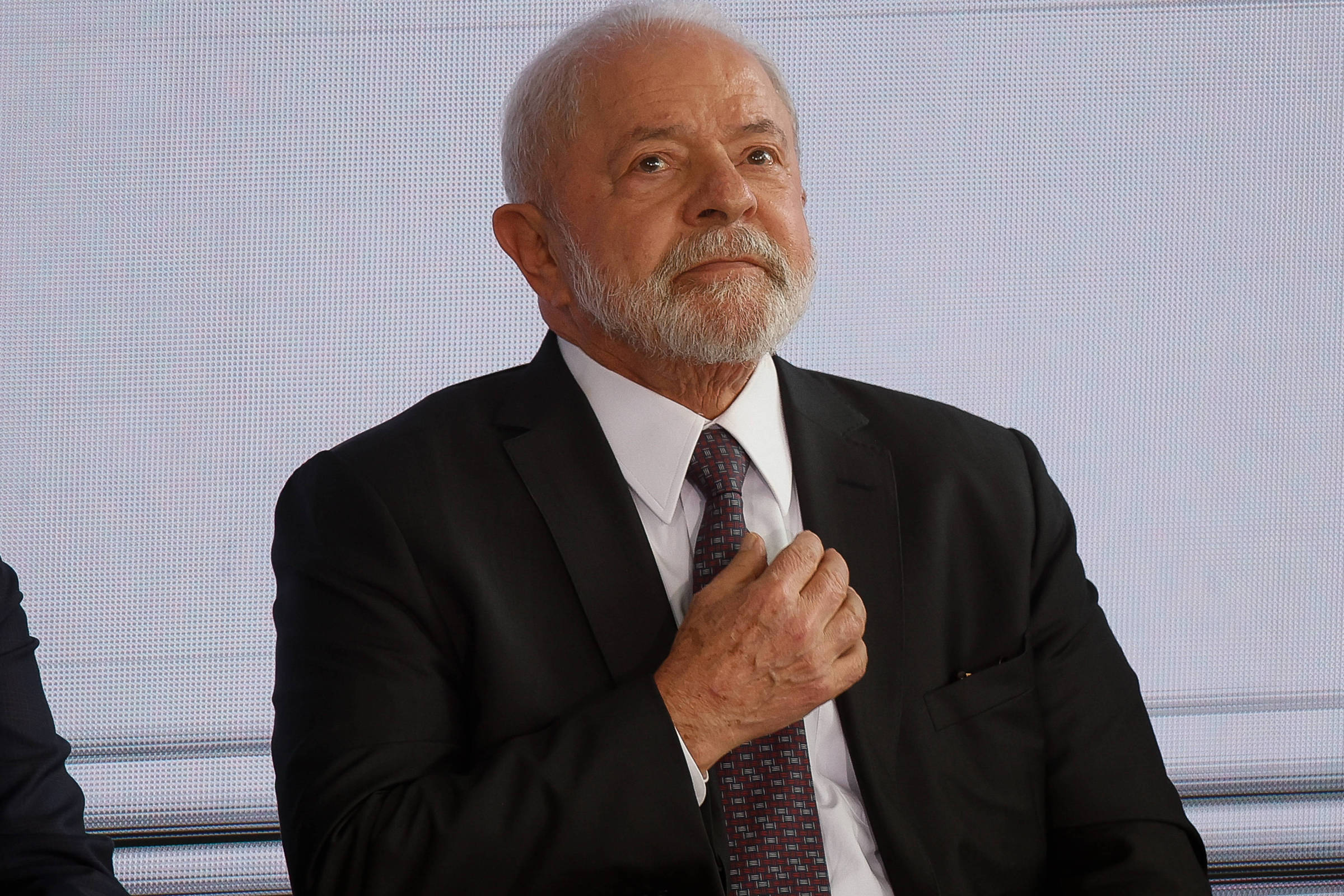 The government of President Luiz Inácio Lula da Silva (PT) is evaluated as excellent or good by 41% of the population, according to an Ipec survey released this Sunday (19) by the newspaper O Globo.
With the result, the petista reaches the third month of his term with a better positive assessment than that obtained by former president Jair Bolsonaro (PL) in a similar period. In March 2019, 34% evaluated the then government positively (against 24% negative and 34% regular).
The percentage of those who consider the Lula government bad or terrible is also 24% and those who consider it fair, 30%.
The survey was conducted between March 2nd and 6th in person. Two thousand people aged 16 or over were interviewed in 128 Brazilian municipalities. The margin of error is plus or minus two percentage points.
This year, Lula fell short of the evaluations obtained in previous terms. In 2003, in his third month in office, he registered 51% approval. After being re-elected, the approval record, in March 2007, was 49%.
Among those who most approve of the government in 2023 are residents of the Northeast (53%), those with primary education (47%), income of up to one minimum wage (50%) and who declare themselves Catholic (45%).
Among those who most reject Lula are residents of the North and Midwest regions (31%), those with higher education (29%), income above five minimum wages (36%) and who declare themselves to be evangelical (32%).
In addition to the assessment of the government, the survey also points out that 51% do not consider Bolsonaro guilty of the coup attacks on January 8 in Brasília against the headquarters of the three Powers.
Those who believe that the former president should be tried and lose his political rights add up to 22%, and those who say that Bolsonaro should be arrested, 19%.
In a poll conducted by Datafolha a week after the attacks, 55% said Bolsonaro was responsible. Brazilians with this opinion were divided between those who thought that the former president had a lot of responsibility (38%), those who said that Bolsonaro had no responsibility (39%) and those who considered that he had a little responsibility (17% ).