Interest rates at 13.75% a year are "excrescence", says Lula at Fiesp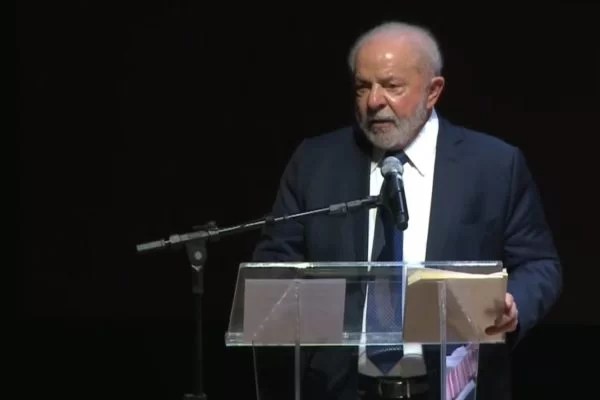 Economy
Lula again raised his tone against the interest rate set by the Central Bank
Brasilia DF) – President Luiz Inácio Lula da Silva once again raised his voice against the basic interest rate (Selic) at 13.75% per year. In a speech at the end of a seminar promoted by the Federation of Industries of the State of São Paulo (Fiesp), earlier this Thursday (25th) evening, Lula classified the Selic at that level as "excrescence".
"I've already made criticisms, but in this country, where the financial market has taken over industry, a President of the Republic cannot even criticize the Central Bank because it is interfering in the economy", ironized Lula.
"I want to say here at Fiesp: it is an excrescence, these days, the interest rate is 13.75%. It is an excrescence for this country. The country does not deserve this."
Throughout the day, criticism of the high interest rate was the keynote of the seminar at Fiesp. The presidents of the entity, Josué Gomes da Silva, and of the National Bank for Economic and Social Development (BNDES), Aloizio Mercadante, in addition to the ministers of Finance, Fernando Haddad, and of Industry, Geraldo Alckmin, called for a drop in interest rates in the country.
Auto Industry
In his speech, Lula also spoke about the measures announced earlier by the government to reduce taxes on the automotive sector, which could lower the prices of popular cars.
"We know that 60% of the cars sold last year were sold in cash because there is no credit policy to finance them. The lower class is not buying cars," said Lula.
"We hope to make an active and proud industrial policy. A competitive and modern industrial policy that takes technological advances into account, but also takes into account that, in order to have a strong industry, it is necessary to have strong workers earning fair wages and being able to be consumers", continued the president.
Agribusiness
Still in the economic field, Lula made a nod to agribusiness and highlighted the sector's strategic importance for the country's growth. There is strong resistance to the PT and the government in broad segments of the agro.
"We want our agribusiness to continue growing. It is important to bear in mind that Brazil also needs to be an exporter of grains, of meat, and this does not hinder the industry", stated Lula. "Especially because, for agribusiness to be more productive, it will have to buy more machines and have more access to technology."

*With information from Metrópoles

Read more:
Felipe Neto detonates Lula's government for dismemberment of the Environment: 'Regrettable day'
Paraná Polls: 54% of Brazilians approve of Lula's government and 39% disapprove
"Government is experiencing a six-month crisis", says Marina Silva