Indigenous influencer, Ira Maragua promotes tourism and culture on social media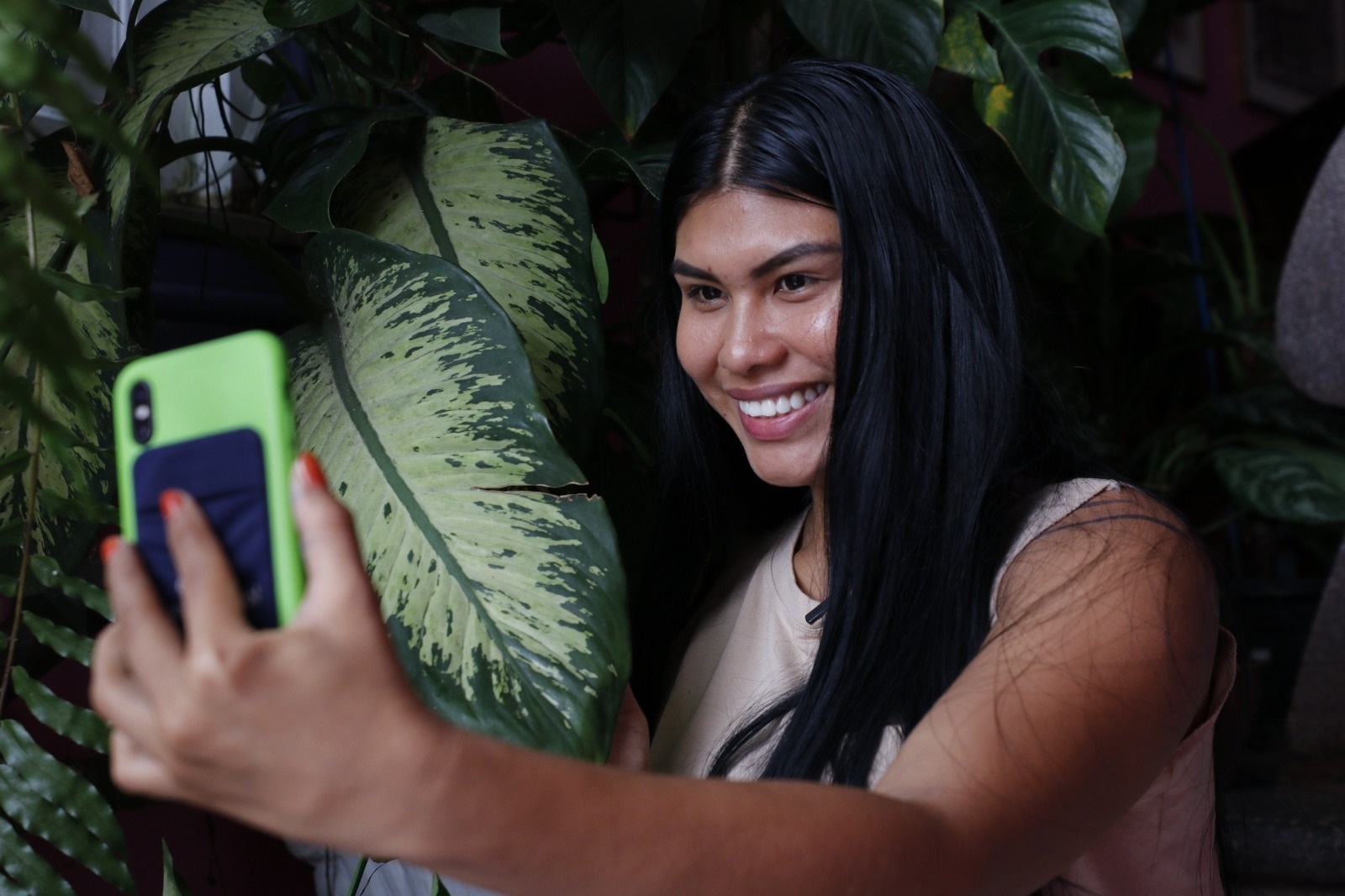 Social media
The influencer has more than 54,000 followers on her social networks
Manaus (AM) – Ira Maragua is from the Baré ethnic group and the first indigenous digital influencer in the municipality of São Gabriel da Cachoeira (852 kilometers from Manaus). The influencer, who accumulates more than 54 thousand followers, between her Instagram and Tik Tok accounts, started on social networks in 2017, sharing her routine where she lived, in Parque das Tribos, West Zone of Manaus.
Ira (@iramaragua) also started to share, in her publications, works with fruits typical of the region, such as genipap and açaí, to publicize her work as an artisan of clothing and makeup.
The influencer reports that the beginning of the trajectory occurred naturally.
"We use fauna and flora in our daily lives and I just started showing it on social media. So, they found me and today I am known as the 'Guardian of the Amazon' for naturally showing our habits",

reported.
Being known as the "Guardian of the Amazon" is a privilege and represents the strength of indigenous women, according to Ira. "I am a digital influencer and I have seen that we indigenous women are conquering and settling our Brazil with the strength of our ancestors, through our language, paintings and customs", she reinforced.
Identity and folklore
Ira is also part of the dance corps of Boi-Bumbá Caprichoso, sharing his passion for folklore and indigenous culture, in which he performs representing the cunhã-poranga, warrior woman of the tribe.
She reports that the cunhã-poranga is the representation of being an indigenous woman, through strength, struggle and resistance. "Currently, being an indigenous woman means demonstrating a lot of resistance and strength naturally. We were born with this purpose of resisting in order to exist",

complete the influencer.
*With advisory information
Read more:
Amazonian singer Helder Cruz releases new single
Musical "Escola do Rock" will premiere on the stage of Teatro Amazonas
Amazon show receives three nominations for national children's theater award