'In a country where everything increases, a 25% reduction in the sewage rate is a victory for Manaus', says Guedes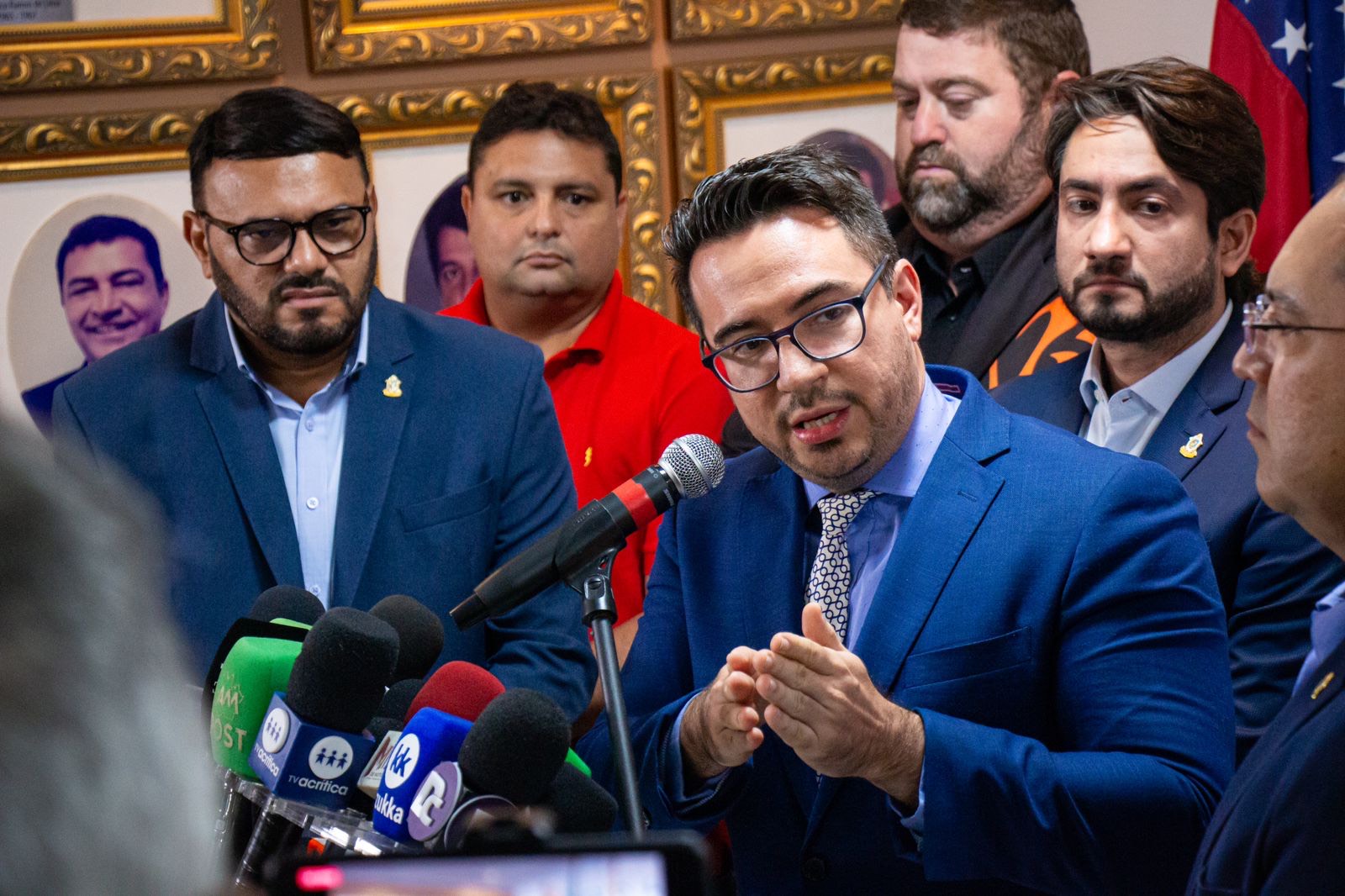 CPI of Águas de Manaus
The statement was made by the rapporteur for the CPI of Águas de Manaus, after delivering a report
Manaus (AM) – After the conclusion of the work of the Parliamentary Commission of Inquiry (CPI) of Águas de Manaus, the rapporteur Rodrigo Guedes (Podemos) considered the 25% reduction in the sewage tariff for the next four years a victory for the Manaus population and guaranteed that the measure will contribute to the city's economy and the population's quality of life.
The CPI of Águas de Manaus presented this Thursday (25/05), the final report carried out by councilor Rodrigo Guedes, which includes the advances and objectives achieved by the Commission of Inquiry. The Commission focused on charging sewage and basic sanitation fees, in addition to overseeing the quality of services offered by the Águas de Manaus concessionaire.
With the conclusion, the CPI achieved a 25% reduction in the collection of the sewage fee for the next four years, thus, the population will start to pay 75% of the fee in neighborhoods that have the sewage service, in addition the concessionaire must present a manual of good practices to Ageman and the City Council of Manaus (CMM) to maintain the reconstruction of roads and asphalting of streets that receive works to improve the sanitary sewage, Ageman and the City Hall of Manaus have a period of 60 days to carry out the procedure for fines and notifications of irregularities committed by Águas de Manaus.
For Guedes, the reduction in the sewage fee is a victory for the population, amid the cost of living that increases daily in the country.
"In a country where everything increases daily, food, transportation, IPTU, fuel, winning the 25% reduction in sewage fees is a victory for the population. Today, 87 thousand families will benefit from the reduction, next year there will be 130 thousand families and in the four years that the reduction will last there will be more than 200 thousand families, that is, the reduction will generate savings for these families and will certainly make a difference in family income. The CPI concluded the work knowing that it had delivered a positive measure for the population. It is worth remembering that the concessionaire is supported by law, court decisions and the contract to charge this percentage, unfortunately. The Management Adjustment Term was the way we found for the CPI to give real results to the population", he guaranteed.
As of June, the sewage rate will be 75%. In June 2025, the fee will be charged at 80% until May 2027.
*With advisory information
Read more:
Presidency of the CMM guaranteed the necessary structure for the works of the CPI of Águas de Manaus
Municipal Culture Plan is approved by CMM and must be sanctioned in 15 days
President of IMMU reports on the transport system at CMM