How 3 widows changed the history of champagne – 03/19/2023 – Market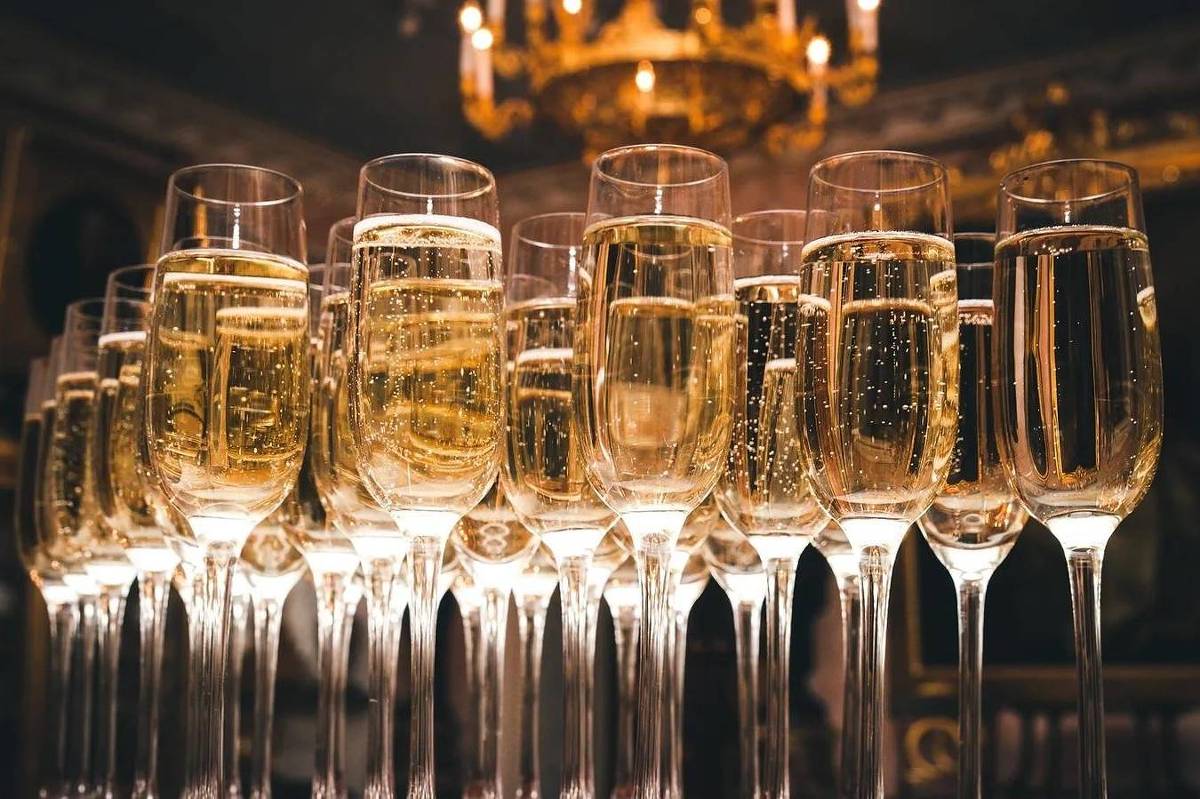 On the outskirts of the city of Reims, in northeastern France, the underground hides a gem.
20 meters underground, millions of bottles of unlabelled champagne line the rocky limestone walls.
There are, in all, more than 200 km of wineries.
Some of these bottles are upside down, on chains, glowing in the half-light. Others were stacked in small cellars protected by iron gates.
This is ground zero of the world champagne market. And, historically, in the cellars, it was the widows who reigned.
Some of the greatest innovations in the champagne industry are due to the genius of these women.
In the 19th century, the Napoleonic code prohibited women from opening businesses in France without the permission of their father or husband.
But widows need not follow this rule.
This created an opening for women like Barbe-Nicole Clicquot-Ponsardin, Louise Pommery and Lily Bollinger, among others, to turn their vineyards into empires.
They would eventually lay the groundwork for the champagne industry, forever changing the way it was made and marketed.
Barbe-Nicole Clicquot-Ponsardin – Russia and 'remuage'
In 1798, Barbe-Nicole Ponsardin married François Clicquot, who, at the time, managed the family's small cloth and wine business, originally called Clicquot-Muiron et Fils, in Reims.
The business ended in financial disaster. When Clicquot died in 1805, he left his widow at the age of 27, and Ponsardin made the unconventional decision to take over the company.
"It was a very unusual decision for a woman of her class," says Tilar Mazzeo, cultural historian and author of The Widow Clicquot ("The Widow Clicquot", in free translation).
"It would have been extremely unusual for her to have a business, because she didn't have to… She could have spent her life in drawing rooms and as a high society hostess," adds Mazzeo.
Desperately in need of money to pay for her company, she asked her father-in-law for the equivalent, in current values, of around 835,000 euros (about R$ 4.5 million).
"Surprisingly, his father-in-law said 'yes,'" says Mazzeo.
"I think that says a lot about how he saw potential in her, as she was a woman with no business experience."
From the beginning, Barbe-Nicole used her position as a widow as a marketing tool, with positive results.
The champagne house was renamed Veuve Clicquot-Ponsardin – "veuve" means "widow" in French.
"The word 'veuve' indicated a kind of respectability of the drink… Some of these drinks came to be associated with the debauchery and wanton parties of the royal court of old," explains Kolleen M. Guy, author of When Champagne Became French: Wine and the Making of a National Identity ("When Champagne Became French: Wine and the Making of a National Identity", in free translation) and president of the Division of Arts and Humanities at Duke Kunshan University in Jiangsu, China.
The brand "veuve" on a bottle brought credibility, and other Champagne producers soon followed suit, such as Veuve Binet and Veuve Loche.
"Companies that did not have a widow at the head of the business started to create a kind of alternative brand, with 'veuve' in the name, to try to capitalize around the trend", says Guy.
Barbe-Nicole took a four-year course with a local wine producer to boost his business, but was again on the verge of bankruptcy in the early 19th century.
She got another 835,000 euros from her father-in-law to get the company back on track. But this would not be easy during the Napoleonic wars in continental Europe, as the closure of borders made it difficult to move goods.
By 1814, Barbe-Nicole knew her options were running out. Threatened with bankruptcy, it turned to a new market: Russia.
Russian borders would still be closed until the end of the Napoleonic wars, but she decided to break the blockade.
"It made this huge bet, knowing that if it managed to get its product to Russia before its arch-rival Jean-Remy Moët, it would manage to secure some market share", explains Mazzeo.
"Otherwise, when the border was opened legally, Moët's champagne would arrive, and he would continue to be the main supplier for the very important Russian market."
Barbe-Nicole smuggled thousands of bottles across the border. The stakes were high. It was the end of the season, and the heat could ruin champagne. And if she was caught, the bottles would be confiscated, further increasing the risk of her financial demise.
But, fortunately, champagne arrived in perfect condition and conquered the Russian market.
"In 90 days, it went from an unknown supplier [na Rússia] to be the 'almighty widow,'" says Mazzeo.
With the growth in demand came the need to rapidly increase production.
The process of removing the dead yeast lees from the bottom of the bottles is a necessary step in the production of champagne, after aging and fermentation.
But this is monotonous work and harmful to the quality of the drink.
Barbe-Nicole then had a better idea.
"Basically, she said to her producers, 'Take my table from the kitchen down to the cellar – I want you to cut some holes in them and just turn these over. [garrafas] upside down'."
"Do you agree that would be a better way to remove the dregs? The yeast would settle in the neck of the bottle and we could remove it under pressure, which would be faster, wouldn't it?", she would have said, according to Mazzeo.
"Everyone said 'no, no, no, we can't do it this way,'" but they eventually resigned.
And it worked.
Known by the French term "remuage", this technique is a key part of the Champagne making process to this day.
Louise Pommery – 'brut' champagne for the British
The second widow to revolutionize the champagne industry was Louise Pommery. She was born in 1819 and entered the drinking scene towards the end of Clicquot's life.
When Louise was young, her mother sent her to study in England – an unusual decision that would serve her well throughout her life.
"She didn't just learn to sew," says Louise Pommery's great-great-grandson, Prince Alain de Polignac.
"[Sua mãe] gave her an education, which was unusual for a bourgeois girl at that time."
After completing her studies, she married Alexandre Pommery. In 1856, he teamed up with a partner, Narcisse Greno, to expand his existing champagne house.
Pommery et Greno was born.
Alexandre Pommery died in 1858. And for Louise, the next step was clear.
Eight days after her husband's death, she took over the company.
"Fate carried her, and Madame Pommery was ready," says de Polignac. "She had a 15-year-old son and a baby in her arms and instead of going back to her mother's house, she decided to take over [a casa de champanhe]."
Clicquot may have conquered Russia, but Pommery was determined to dominate the English market.
The champagne of that era was very sweet. Some bottles contained as much as 300 grams of residual sugar, far more than the current 12 grams or so.
The drink was served over ice, almost in the form of a slushie.
Therefore, the English did not appreciate it.
But Pommery believed he could produce a champagne better suited to their tastes.
This is how his "brut" (brut) champagne came to market in 1874. The style was distinctly dry, fresh and intense. Its balance was perfect, with a cheerful and delicate but assertive palate.
"The idea was to produce a wine that was much finer, with much more subtle preparation, for much longer in the cellar…" explains de Polignac.
"He exploded in the British market because he was what they were waiting for."
Tourism in the French region of Champagne also came about thanks to the vision of widows.
Most Champagne producers built their castles after achieving commercial success.
But Pommery did the opposite: he built his castle first, precisely to attract more customers.
Lily Bollinger – The Conquest of America
In the middle of the 20th century, Lily Bollinger (1899-1977) entered the scene. She took over the Bollinger champagne house in 1941 on the death of her husband and brand owner, Jacques Bollinger.
At the time, women's rights to control businesses were still restricted.
Women would only gain full employment, banking and asset management rights without men's permission in 1965. But widows still managed to evade enforcement.
"She decided to take charge – she could have sold the company," explains her great-nephew, Etienne Bizot.
Bollinger took his champagne to the United States. She spent three months traveling alone across the country showing off her wines.
Bollinger's official background states that she achieved such popularity that she was called "First Lady of France" by the Chicago American newspaper in 1961.
A few years later, Bollinger launched the vintage RD champagne ("recently disgorged", or that had its yeast lees removed recently).
She innovated the production technique, aging the bottle with the dregs, dead yeast and grape skins for extended periods and manually removing the sediment from the bottle.
This champagne is one of the brand's most coveted products to date.
"I think the unusual thing about widows is that they [não] get married again," says Guy.
For him, "in a way, I think they didn't get married because, if they got married again, they would need to hand over part of the business to their husbands… They would lose their legal status and, in a way, it was a way of maintain their independence."
The independence and creativity of these three widows paved the way for future generations of women. His innovations were immortalized in glass bottles.
"This group of women really was revolutionary – they pioneered key moments [da produção de champanhe] and that importance is still represented", says Mélanie Tarlant, from the twelfth generation of winemakers and member of the association La Transmission, Femmes en Champagne, led by women champagne producers.
Tarlant produces non-dosé (low sugar) champagne. She points out that Pommery pioneered the techniques she still uses today.
"It could have been lost to time," concludes Tarlant.
This text was originally published here.