Government of SP will tour Palácio dos Bandeirantes with visit to Tarcísio's office – 03/18/2023 – Panel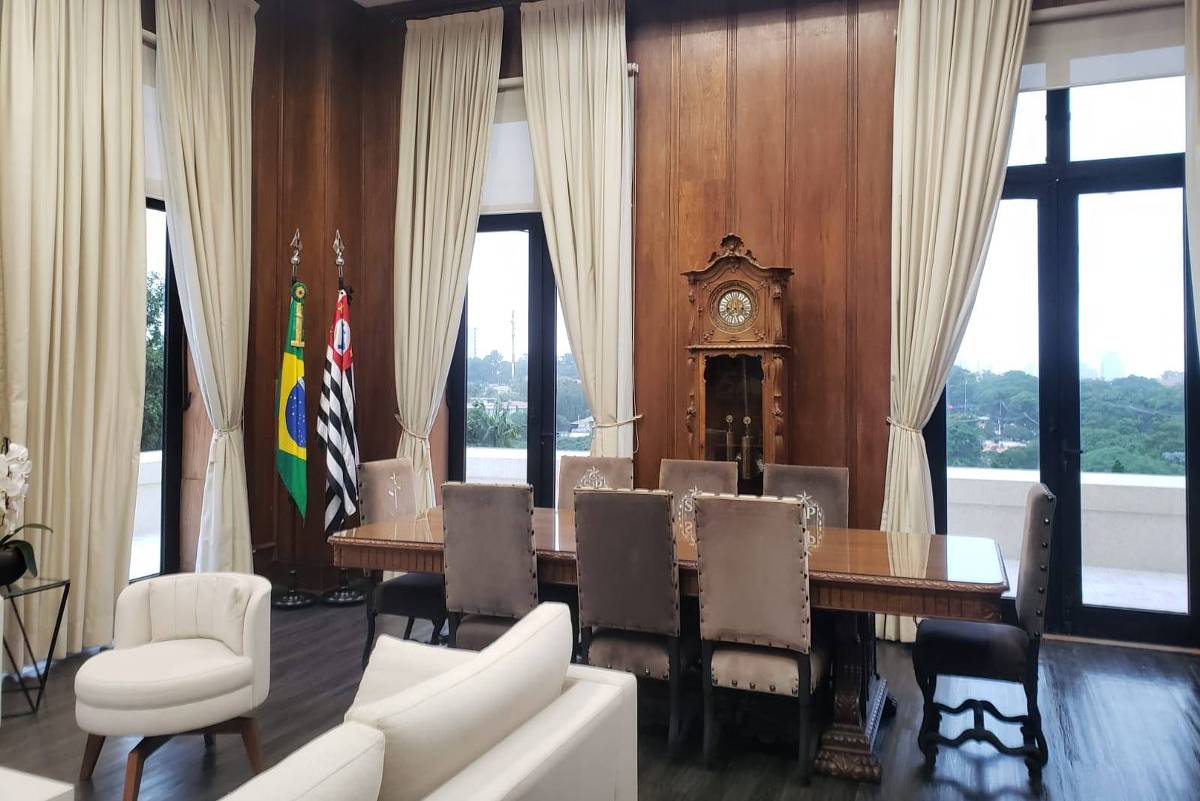 The government of São Paulo plans to create a new tour of the Palácio dos Bandeirantes later this year, with the possibility of visiting all the rooms in the building, including the one occupied by the governor, Tarcísio de Freitas (Republicans). Visits would take place on weekends.
Tarcísio's office underwent a renovation, which reversed the changes that had been made during the João Doria administration, with the walls being painted black. Other rooms will undergo a similar process.
Today, there is already the possibility of visiting parts of the Palace, but the objective is to expand this route, with professional curation. One idea is to tell the story of São Paulo and the place using the trajectories of governors as a guide, since the time of the Empire.

PRESENT LINK: Did you like this text? Subscriber can release five free hits of any link per day. Just click the blue F below.
your subscription can be worth even more
Do you already know the advantages of being a Folha subscriber? In addition to having access to reports and columns, you have exclusive newsletters (find out here). You can also download our free app from the Apple Store or Google Play to receive alerts for the top news of the day. Your subscription helps us to create independent and quality journalism. Thanks!
your signature is worth a lot
More than 180 reports and analyzes published each day. A team with more than 200 columnists and bloggers. Professional journalism that supervises public authorities, conveys useful and inspiring news, counterpoints the intolerance of social networks and draws a clear line between truth and lies. How much does it cost to help produce this content?
SUBSCRIBE FOR BRL 1.90 IN THE 1ST MONTH