Gleisi sees defeat, and PT in the Senate speaks of 'victory' with approval of the interministerial organization – 05/25/2023 – Mônica Bergamo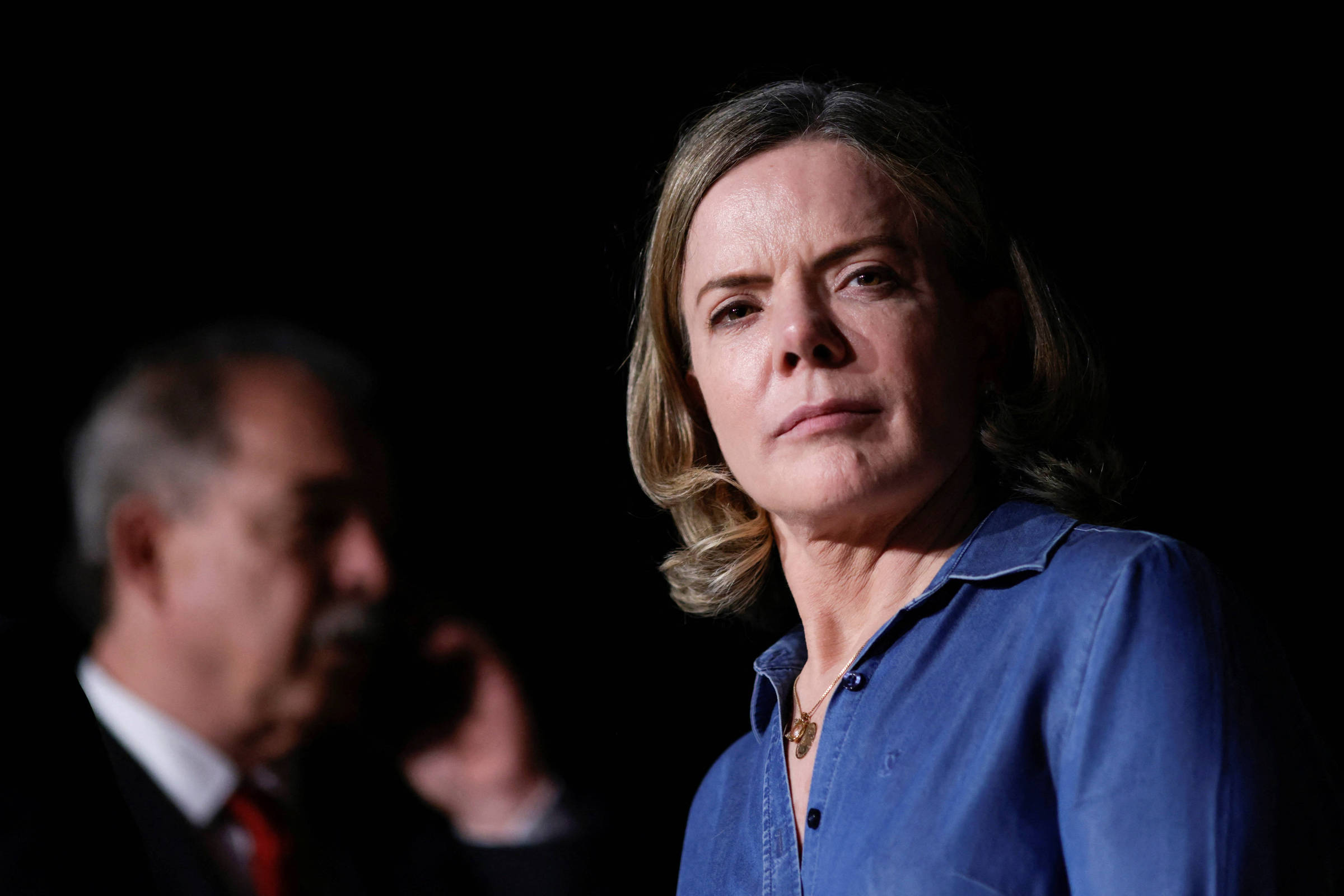 While PT president Gleisi Hoffmann used social networks to criticize the approval of the Provisional Measure (MP) for the reorganization of the Esplanada dos Ministérios, the official account of the leadership of her party in the Senate celebrated what happened.
The mixed commission made up of deputies and senators that analyzes the MP approved in session on Wednesday (24) changes in the government that strengthen the centrão and remove power from the ministries of the Environment and Indigenous Peoples.
"Too bad [que] the mixed commission that analyzes the MP for the restructuring of the government has approved the report", wrote Hoffmann. She also said that the government is "facing an offensive of right-wing backwardness in our country". Tough day today in Congress".
On the other hand, the official account of the party leadership in the Senate called the decision a "victory".
"The majority of Congress prevented the extreme right from overthrowing the MP that reorganizes the ministerial structure. The measure expires on June 1. The non-approval of the text represents the return of the administrative configuration to the molds of the previous government", said the publication.
The original MP was edited by Lula (PT) right at the beginning of the government with the new organization of the Esplanada dos Ministérios. It was she who increased, for example, the number of ministries from 23 to the current 37. But the text approved by the deputies in the commission weakened Marina Silva's portfolio and generated a reaction from the minister herself.
"They want to change the Esplanada provisional measure to implement the Bolsonaro government in the Lula government," she said. Sheet.
If the current text is maintained in the next votes, the powers of bodies that are currently with the Environment and Indigenous Peoples will be transferred to other folders. The text was approved by 15 votes to 3.
with BIANKA VIEIRA, KARINA MATIAS It is MANOELLA SMITH

PRESENT LINK: Did you like this text? Subscriber can release five free hits of any link per day. Just click the blue F below.