Gasoline price drops R$0.22 at gas stations; how to report – 05/24/2023 – Market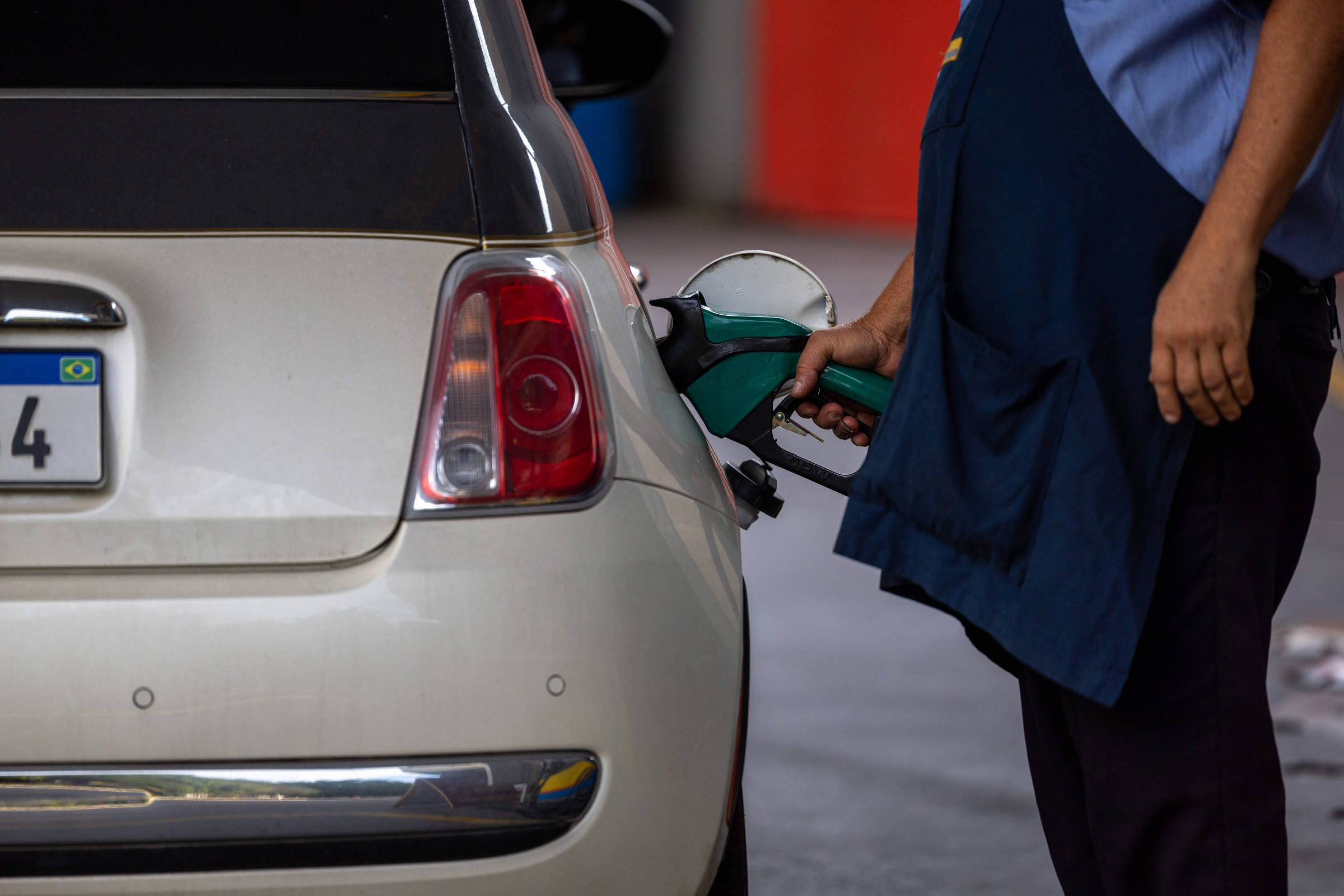 One week after cuts made by Petrobras in its refineries, the prices of gasoline and diesel still have not been fully passed on, points out a survey carried out at gas stations by Panorama Veloe de Mobility Indicators.
According to the study, the average price of gasoline fell by R$0.22 per liter, while Petrobras expected a reduction of R$0.29 per liter. The S-10 diesel, on the other hand, fell by R$0.20 per liter, compared to an expectation of a fall of R$0.39 per liter.
Panorama Veloe de Mobilidade, a partnership between the fleet management company Veloe and Fipe (Fundação Instituto de Pesquisas Econômicas), says it researched prices at more than 20,000 gas stations across the country.
On the 17th, Petrobras cut the price of gasoline at its refineries by R$ 0.40 per liter. The price of diesel fell by R$ 0.44 per liter.
The cuts were announced shortly after the announcement about the change in the fuel price policy of the state-owned company, which stopped following the so-called PPI (import parity price) and started to focus more on the domestic market.
In the price cut announcement, Petrobras estimated when prices would fall at the pumps, in an unusual action that is part of a government effort to force the transfer to consumers, with an eye on reducing inflation expectations and political gains for the president. Luiz Inácio Lula da Silva (PT).
This Wednesday (24th), Senacom (National Consumer Secretariat of the Ministry of Justice) launched a channel for complaints about abusive pricing practices at gas stations, as part of the campaign for the Fair Price Campaign.
The government says that, until 5 pm on Tuesday (23), it had received 1,059 reports, from all states and the Federal District. Minas Gerais appears first on the list, with 149 complaints. Next come Ceará, São Paulo, Bahia and Alagoas, with 82, 79, 74 and 72 complaints, respectively. .
"If it decreased in the refinery, it will have to decrease in the pockets of consumers", stated, in a note, the secretary Wadih Damous. The government promises to investigate "possible abusive practices and apply the appropriate sanctions to violators, in accordance with the Consumer Protection Code".
The intensity of the price cuts already reflects the new commercial policy of the state-owned company: since then, Petrobras has been practicing values ​​well below the PPI, a concept implemented in the Michel Temer (MDB) government and followed by Jair Bolsonaro (PL) until the oil skyrocket after the start of the war in Ukraine.
According to a projection by Abicom (Brazilian Association of Fuel Importers), the average price of gasoline at Petrobras refineries was R$ 0.26 per liter below the import parity at the opening of the market this Wednesday. The difference in diesel was R$ 0.19 per liter.