Fuvest 2024: See answer sheet – 11/19/2023 – Education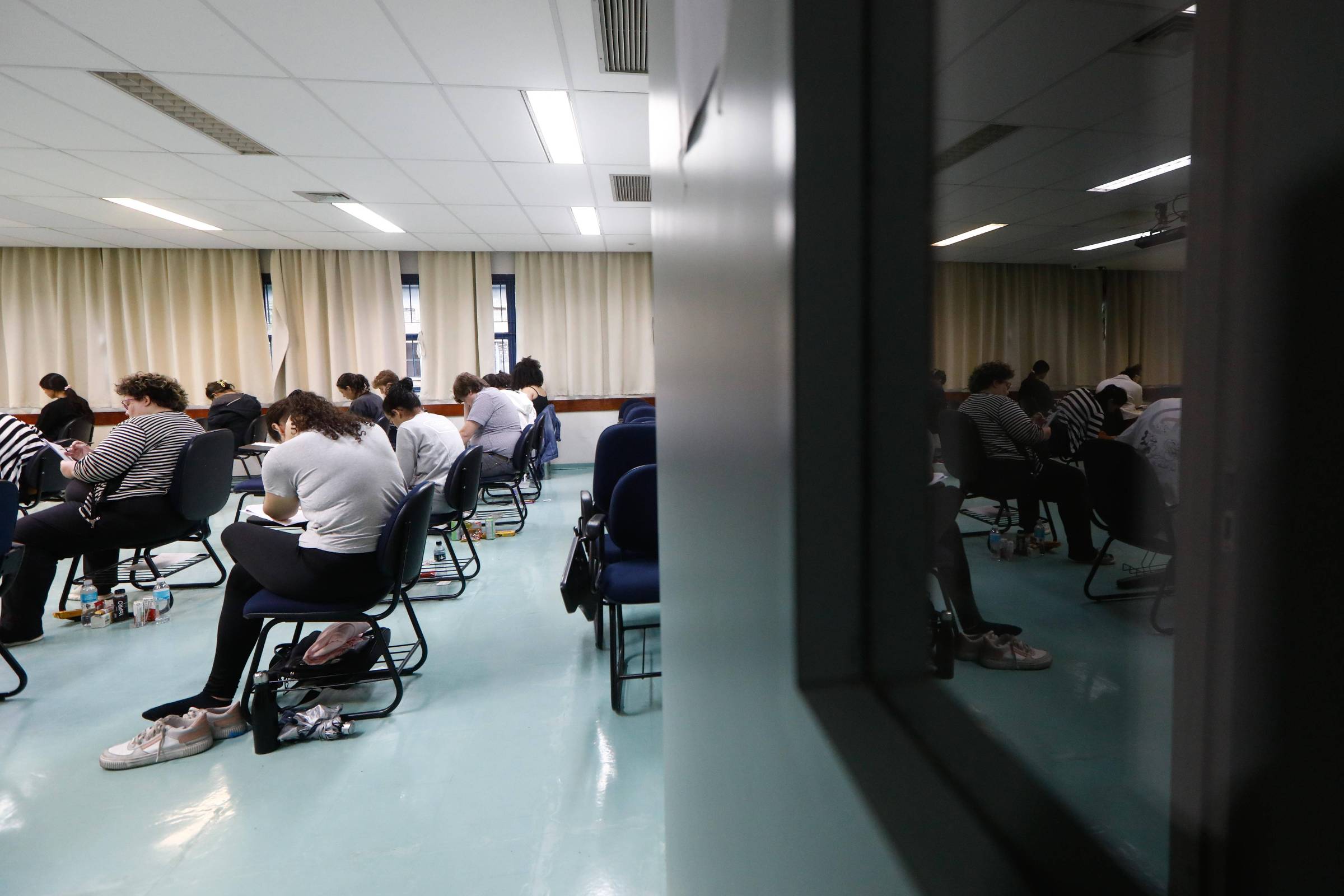 Fuvest released, on Sunday night (19), the answer key for the first phase of the entrance exam that gives access to USP (University of São Paulo).
The answer key and the different tests can be accessed below:
Template
Tests V, K, Q, X, Z
The test was carried out on Sunday afternoon. According to the University Foundation for the Entrance Exam, among the more than 110 thousand registered, there was an abstention rate of 8.68%. Last year, abstention reached 13.8%.
Teachers of preparatory courses highlighted the fact that the test was not divided into blocks of subjects. "It doesn't matter what the question is, it matters that the student is prepared", says Vera Lúcia da Costa Antunes, pedagogical coordinator at Objective.
Antunes also highlights the interdisciplinarity of the test.
The coverage this year was quite compatible with previous years, according to Ségio Paganim, director of the Anglo Course. For Paganim, the difficulty level remained in line with previous years, with the addition of some new features.
"As an insertion for an art question, little chemistry counts and a slightly easier physics test," says Paganim.
Gilberto Alvarez, director of Cursinho da Poli, says that this Sunday's test followed last year's pattern. He classifies it as direct.
Alvarez also highlights the coincidence between one of the test questions and the theme of this year's Enem essay: care work. "It shows the importance of the topic, since the Fuvest test was most likely prepared until July", says Alvarez.