Former president Bolsonaro is hospitalized to undergo surgery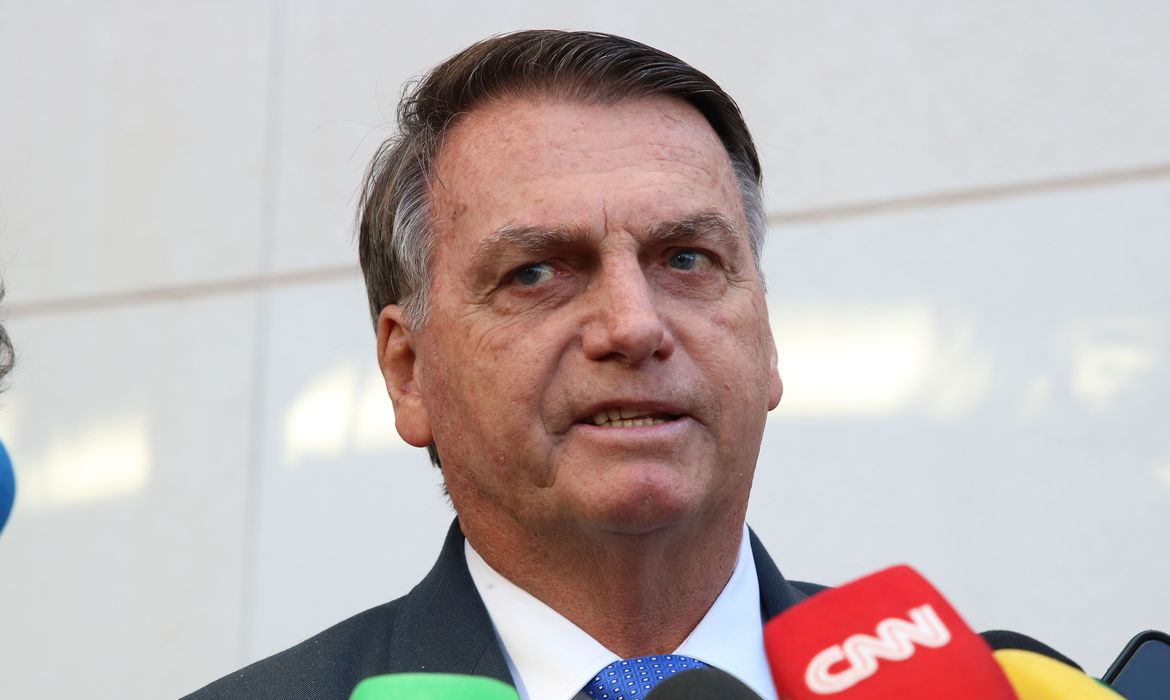 Stab
Bolsonaro arrived at the hospital around 2:30 pm today in São Paulo
Former President of the Republic Jair Bolsonaro was admitted this Monday (11) to Vila Nova Star Hospital, in São Paulo, to undergo surgery. According to information from former Chief Executive Fabio Wajngarten's advisor, Bolsonaro arrived at the hospital at around 2:30 pm today.
Until this moment, the Agência Brasil report was unable to obtain more details about the procedures to which Bolsonaro will be subjected. Vila Nova Star Hospital's consultants were contacted, but did not inform the report about the surgeries and when they will be carried out.
In an interview with Reuters on Sunday night (10), the former president stated that the surgeries would be carried out to treat the consequences of the stab wound he suffered during the 2018 presidential campaign, in Juiz de Fora, Minas Gerais.
In the interview, Bolsonaro revealed that he would undergo three surgeries: one for a deviated septum, another to correct a hiatal hernia and the third to correct the intestine. One of them, the intestine, informed the former president, would have been rescheduled for October or November.
Last month, the former president was at Vila Nova Star Hospital to undergo routine examinations. At the time of admission, Wajngarten informed that the tests were to evaluate the patient's clinical condition, especially in the digestive system, intestinal traffic, adhesions, abdominal hernia and reflux.
Since suffering the attack, during the 2018 campaign, Bolsonaro has faced at least seven surgical and recovery hospitalizations.
*With information from Agência Brasil
Read more:
Army dismisses Mauro Cid, who is left without a role, but with a salary of R$27,000
PL creates hair donation campaign for people with cancer is approved
Wanted by Interpol, Peruvian is arrested for drug trafficking in Manaus