Football rule will encourage more minutes of stoppage time – 03/17/2023 – Sports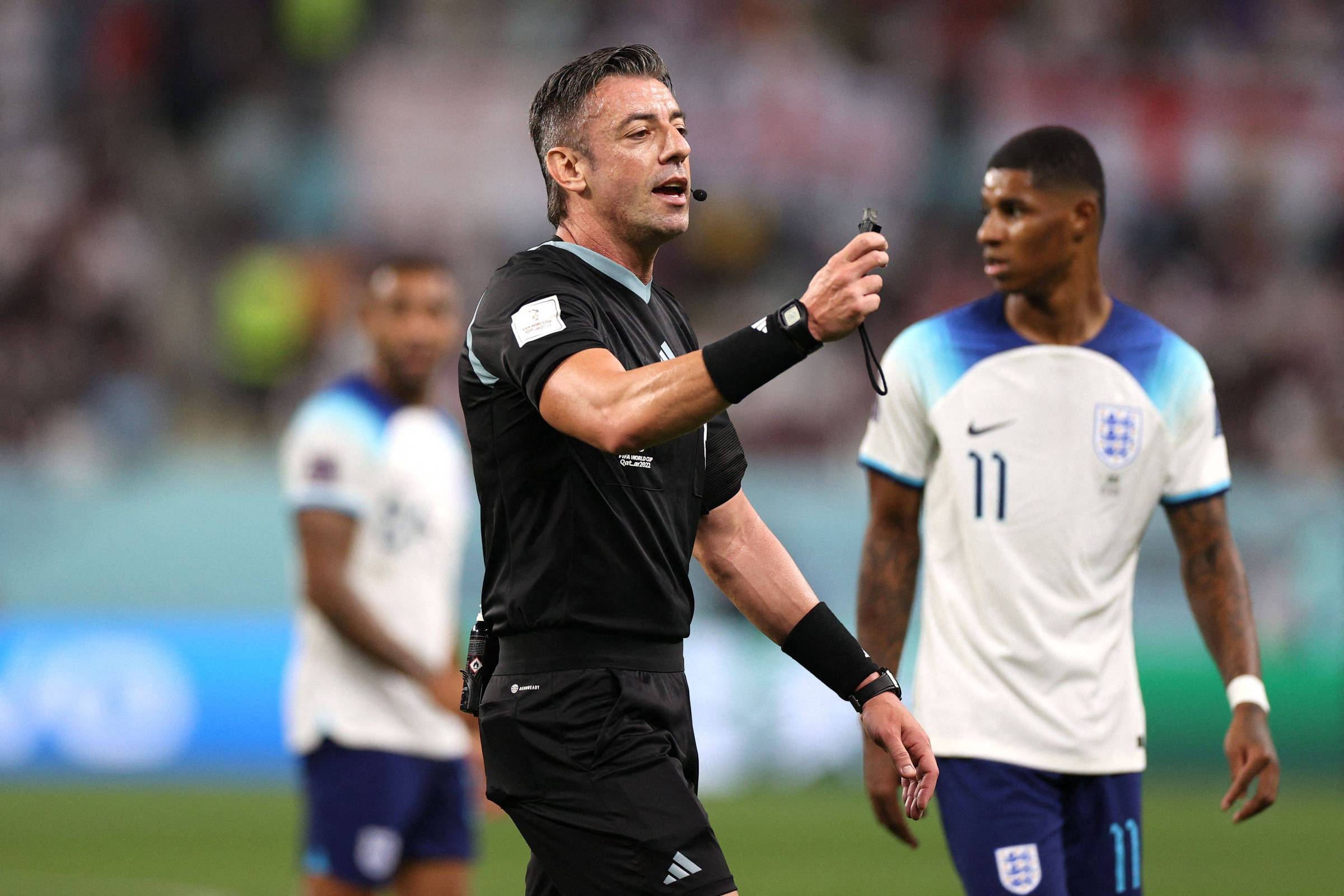 Matches longer than 100 minutes may become routine starting July 1st of this year. The decision that the referees should be more energetic with the teams that make wax to manage a result was the main congress resolution of the Ifab (the International Board), entity linked to Fifa and responsible for the rules of the game.
The instruction had already been given to judges at the World Cup in Qatar, last year. The Brazilian Raphael Claus gave, in total, 29 minutes of added time in the confrontation between England and Iran, for the group stage.
Ifab's idea is that this type of rigor becomes worldwide, so that the public has as much time as possible with the ball rolling.
The entity ruled out reducing the time of matches by stopping the clock when the ball goes out of bounds or there is a foul. But he wants the arbitration to be more rigorous in adding time.
"We are not going to change the rules because they don't need to be changed. We want to fight against wasting time. We have to apply the rules consistently across the world," said FIFA President Gianni Infantino, one of the IFAB members.
The change in the penalty kicks rule was also approved, an alteration triggered by the behavior of goalkeeper Emiliano Martínez, from Argentina, in the World Cup in Qatar. In the penalty shootout disputes against the Netherlands and France, he abused his rivals' provocations and celebrated in defense, according to Ifab.
Goalkeepers will receive yellow or red cards for behavior that is considered provocative or that is seen as a distraction to the batsman.
The entity also announced a testing period for the light version of the VAR. The goal is that the resource can be used by leagues without the same financial capacity as the main ones in the world. It is a system similar to the current one, but with fewer cameras.
Tests were also approved in some tournaments to improve the explanation of VAR to fans. The referee would use the sound system in the stadium to explain decisions made, similar to what happens in the NFL, the professional American football league.
Among the proposals presented, the one to allow the extra substitution for a player who suffers a concussion on the field was rejected.
National federations can, if they wish, implement the resolutions immediately, or from their competitions starting from July 1st.