First medical cannabis store opens its doors in SP – 05/25/2023 – Cannabis Inc.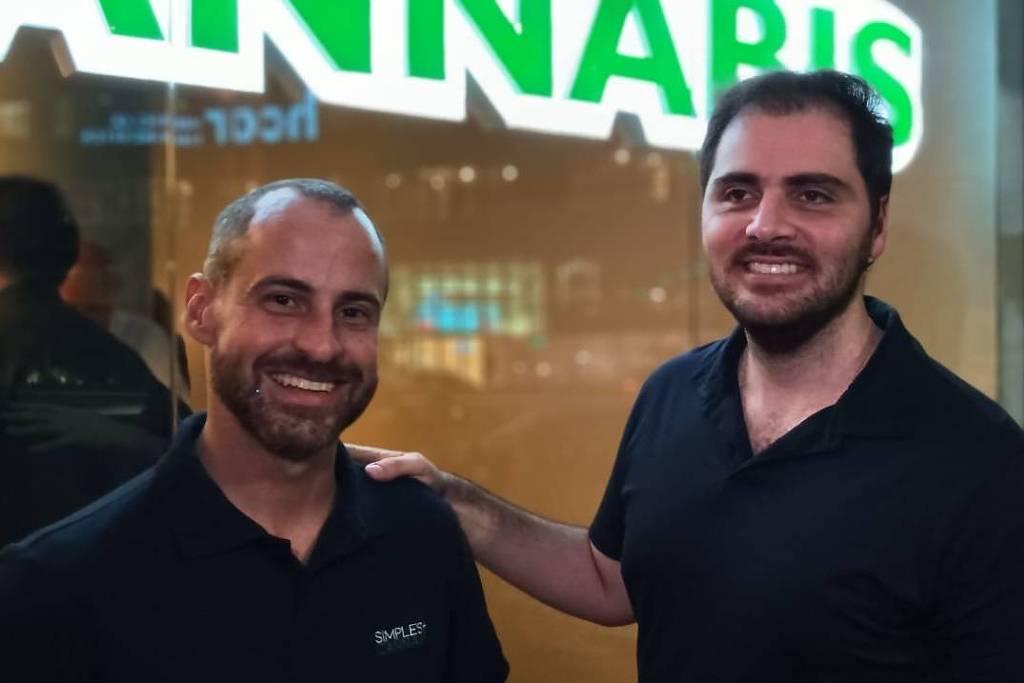 On one of the noblest avenues in the capital of São Paulo, a sign with the words Simples Mais Cannabis draws attention for its originality. It is the first open house in the city, with the size of a store, organized to facilitate patients to find specialized doctors, import products and even sell those approved by Anvisa (Health Surveillance Agency).
"The facilitators already exist as a virtual business, but we opted for face-to-face mode", says André Bocchi, 34, one of the house's partners. "It's a way of being more transparent and transmitting confidence, especially to the most insecure customers, who are prejudiced against the subject."
Indeed, the location could not be more exposed. It is on the opposite side of the sidewalk from the HCor Medicina Diagnóstica building, on Avenida Cidade Jardim. At the entrance, there is a lobby for socializing, which gives access to five medical care rooms. "There are many patients with difficulty finding prescribers of cannabis. Others don't do well with the virtual environment, which is a hindrance mainly for those who need to import the product", says Leon Maas, 37, a former brewer at Ambev and current partner of Bocchi. "We got the import authorization from Anvisa in less than an hour."
Simples Mais Cannabis opened its doors last Wednesday (24), at night, for guests only. Despite the inauguration, the place is still incomplete. In two months, the partners promise to open, next door, a pharmacy just for cannabis medicinal. "This will help the patient a lot", says doctor José Maria de Souza Almeida, general director of VerdeMed Brasil.
"In the main drugstores, pharmacists are still not properly prepared for the sale of the medicine." As this point of sale will be specialized, sellers will better understand the revenues, which are controlled.
"It is very important to know the difference between a CBD (Cannabidiol, a therapeutic substance derived from cannabis) full spectrum (with all other cannabinoids) and isolated". Almeida says that the company will offer a qualification course aimed at pharmacists, precisely because of the lack of training of these professionals. "Although both are CBD, they have different indications. "
Pharmaceutical companies that export to the country, such as Remederi, believe that this is a good opportunity for physicians to learn more about market options. "Remederi is a product certified by the Ministry of Health and Agriculture of Denver and Colorado, in the USA", says Dalton Marquez, one of Remederi's partners, referring to the quality of the medicinal product.
The partners' enthusiasm is reflected in Simples Mais Cannabis' plans: "We intend to open branches in other capitals", boasts investor partner Henrique Aguilar, 38. Where? He still doesn't reveal.

PRESENT LINK: Did you like this text? Subscriber can release five free hits of any link per day. Just click the blue F below.