Fire hits Ministry of Defense building without leaving victims – 03/18/2023 – Power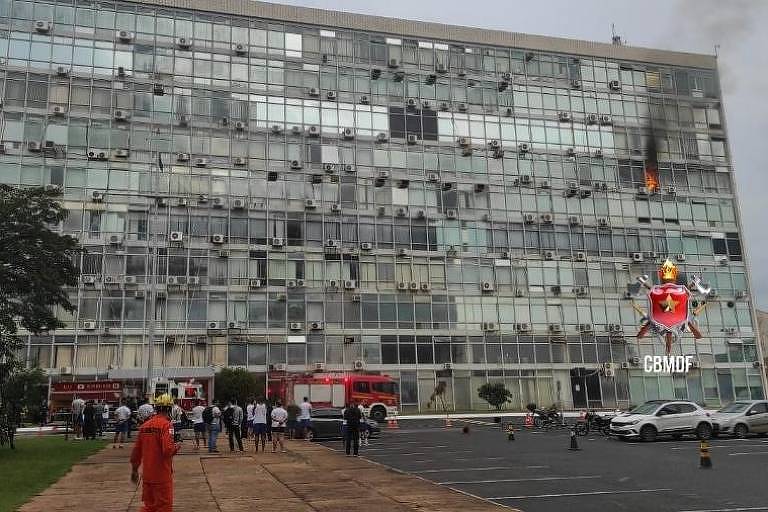 A fire reached the headquarters of the Ministry of Defense, in Brasília, this Saturday morning (18).
The flames reached the folder building early in the morning. The Fire Department of the Federal District was called at 6:19 am. The corporation's team arrived at the scene and saw flames and smoke coming from the sixth floor of the building. Firefighters reached the scene and put out the fire within five minutes.
There were no reports of casualties or injuries. According to firefighters, only cabinets were burned.
In all, the corporation mobilized eight vehicles and 30 military personnel to respond to the occurrence. Experts were called in to investigate the cause of the fire.
The report contacted the Ministry of Defense of the Lula government to obtain more information about the damage, but has not yet received a response.
your subscription can be worth even more
Do you already know the advantages of being a Folha subscriber? In addition to having access to reports and columns, you have exclusive newsletters (find out here). You can also download our free app from the Apple Store or Google Play to receive alerts for the top news of the day. Your subscription helps us to create independent and quality journalism. Thanks!
your signature is worth a lot
More than 180 reports and analyzes published each day. A team with more than 200 columnists and bloggers. Professional journalism that supervises public authorities, conveys useful and inspiring news, counterpoints the intolerance of social networks and draws a clear line between truth and lies. How much does it cost to help produce this content?
SUBSCRIBE FOR BRL 1.90 IN THE 1ST MONTH