Financially, it is not worth buying this type of property – 05/23/2023 – From Grain to Grain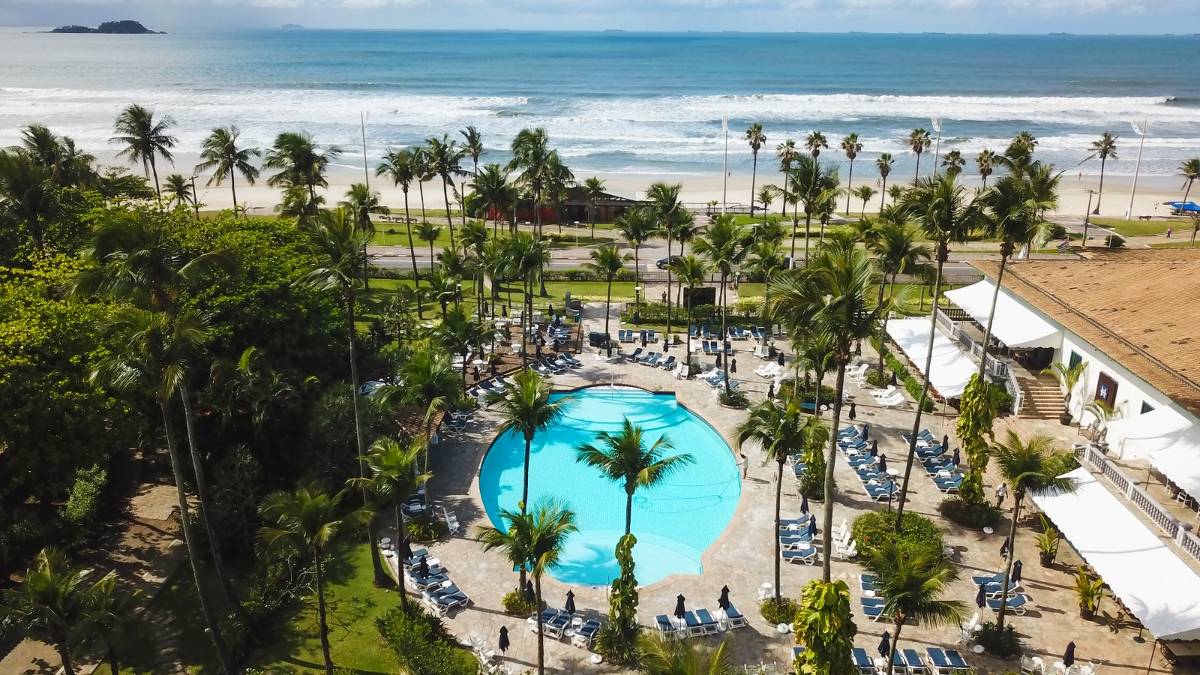 You've probably tried that ice cream cone and thought, I could have ten more. When we experience something delicious, we usually want more. The same goes for vacation properties. We experience a holiday in the countryside or on the beach and already envision enjoying all weekends, vacations and holidays in the same place.
If you had that ice cream and ordered the second, you already know that the second cone is not as good as the first and so on. The same will happen with the vacation property. The routine of having to go to the same place every weekend will reduce the flavor that was that first season.
But the problem is not just the marginal reduction in the pleasure of using the property.
There are two other key factors in decision making. The first refers to the cost.
Vacation properties, especially those located in coastal cities tend to deteriorate faster. The effects of the salt air quickly wear out the building and installations as well as the appliances inside. So there is a higher than normal replacement and maintenance cost.
In addition to the faster depreciation of installations and equipment, additional expenses with people to care for the property are also necessary. After all, you don't want to spend your weekends doing repairs instead of enjoying the beach or the countryside.
Additionally, another common expense is security equipment and personnel. In order not to have to hire your own security, you will need to be in a condominium and, therefore, you will also have condominium expenses.
The second factor to consider is the expected return on investment.
After the pandemic and with the growth of remote work, the price of condominiums in the interior and coastal properties skyrocketed. The current prices of these properties are similar or more expensive than in the city.
Clearly, there was a mismatch between supply and demand.
Demand experienced a significant increase and in a short period of time, but the supply response is always slower, as there is a necessary time for development of enterprises.
This is the ideal time to sell, as many are still looking and prices are sky-high.
Anyone who understands the real estate market knows about cycles. Current prices attract development developers and soon supply will outstrip demand.
It's hard to believe that current vacation homebuyers will have a satisfactory return when this cycle reverses.
You might argue that vacation rental prices are high. But this does not mean that it is more profitable to buy.
Before purchasing, try renting for a longer period, that is, for a full year or more. See if it really makes sense for you to go to the same place every weekend for a whole year.
Eventually, you'll realize that either it wouldn't make sense to buy the property, because you can't get rid of the weekend routine, or you'll realize that even better would be to rent a house in a different place every year.
Do the math on how many weekends you are going to use the property and how it could be more economical and pleasant if you opt for a hotel instead of buying the property.
For example, if you intend to buy a vacation property for R$ 1 million, you will probably have a monthly expense of 0.3%, that is, R$ 3 thousand with condominium expenses, maintenance and others.
In addition, you will stop earning almost 0.5% per month in real interest, that is, above inflation, for not keeping the money invested. Therefore, if you kept the money invested, you would have R$ 5 thousand available per month in interest above the IPCA.
Therefore, if you choose to buy a property, your monthly opportunity cost is approximately 0.8% of the value. For a BRL 1 million property, that means BRL 8 thousand per month.
You could make better use of this expense of 0.8% or BRL 8,000 per month. See the bill.
An average hotel room rate is around R$400. Of course, I'm not talking about a five-star hotel. A R$ 1 million property is equivalent to a three-star hotel. If the intended property is worth more than R$ 4 million, then you can compare it to a five-star hotel.
The R$ 8,000 per month is equivalent to 20 daily stays. That means you could spend 20 days a month in a hotel with breakfast served to you. Alternatively, you could pay the rate for two more couples of friends and stay with them at the hotel two weekends each month.
With this strategy, you will avoid headaches with problems in the property, you will always enjoy a different place, you will be able to invite friends as in a house and the best advantage comes next.
I took into account only the real interest on unspent money. This means that your BRL 1 million equity would be appreciating with the IPCA variation and you would not lose liquidity. It is unlikely that a vacation property will appreciate more than inflation at current prices.
Therefore, carefully evaluate the investment in vacation real estate. There are more interesting, pleasurable and economical ways to enjoy the moments of rest.
Michael Viriato is an investment advisor and founding partner of Investor House.
Talk directly to me via email.
Follow and like De Grão em Grão on social networks. Follow the investment lessons in Instagram.