Education Commission receives representatives of civil servants seeking a meeting with the Government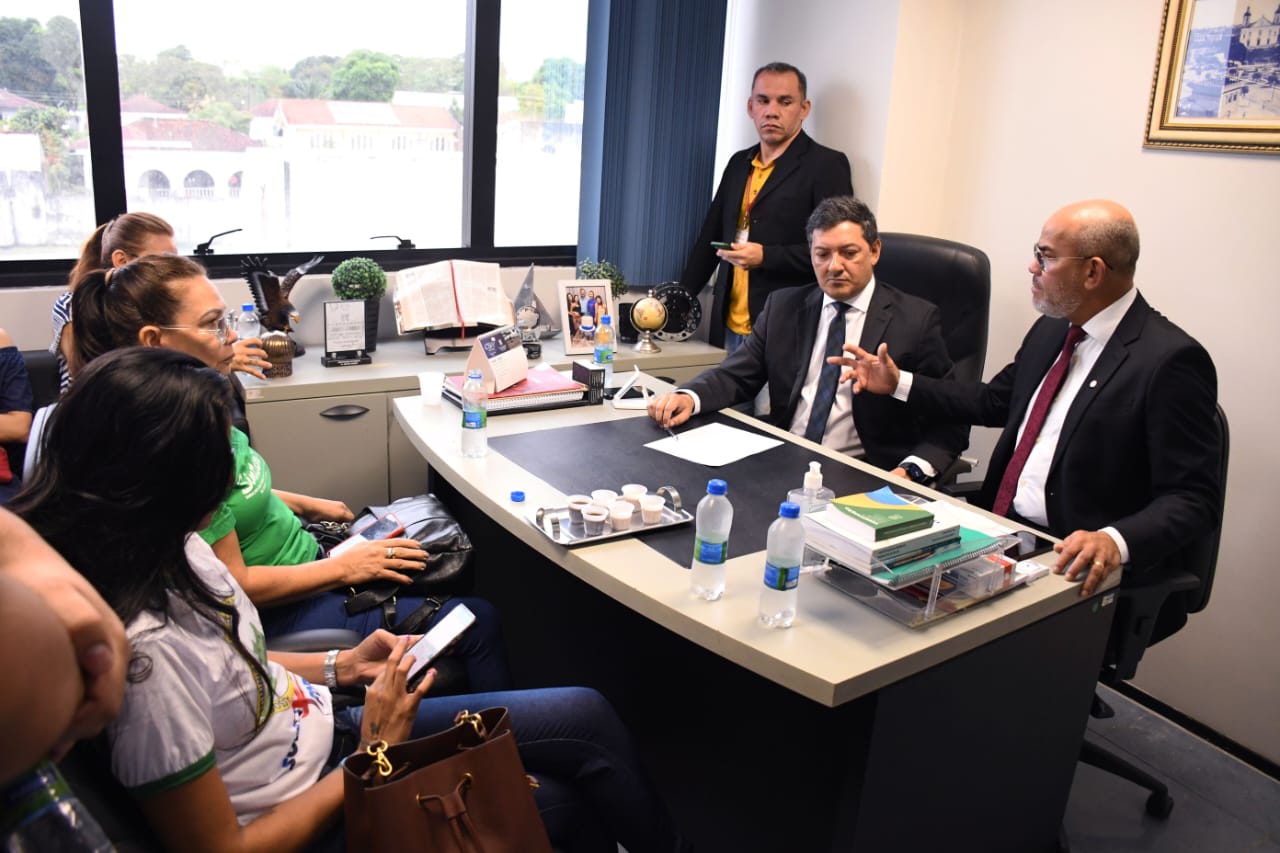 teachers' strike
Deputy Cabo Maciel highlighted Aleam's intermediation role at that time
Manaus (AM) – On the morning of this Wednesday (24), at the headquarters of the Legislative Assembly of Amazonas (Aleam), the president of the House Education Commission, state deputy Cabo Maciel (PL), and the leader of the Government in the House, deputy Felipe Souza ( Patriota), received the president of the Union of Workers in Education of the State of Amazonas (Sinteam), professor Ana Cristina Pereira Rodrigues, and the president of the Association of Administrative Servants of Education (Avamseg), Cléia Branches.
On the agenda of the meeting is the search for dialogue between the workers and the Government of Amazonas to hold the meeting this Thursday (25) of education servants with the Secretary of State for Education (Seduc), Secretary of State for Finance (Sefaz) and the Government Secretariat (Segov) to deal with the workers' claim.
Deputy Cabo Maciel highlighted Aleam's intermediation role at that time.
"I've been doing this job for 75 days now. The meeting was scheduled for this Thursday, but due to the category not having accepted the suspension of the strike movement, there was a manifestation by the Government to suspend the meeting. At that moment, deputy Felipe Souza and I are going to the Government Palace to try to keep the Thursday meeting. This House has its doors open to workers",

highlighted.
The president of Sinteam explained that the category did not accept the suspension in the General Assembly.
"We are asking for compliance with the law and career enhancement, that's all we need. The strike is for education as a whole, not just for teachers, we have cooks, secretaries, technical assistants, security guards and general services",

emphasized teacher Ana Cristina Rodrigues.
Claims
Among the civil servants' claims are a 25% readjustment in salary, base date, food allowance and health plan for professional categories, in addition to absence allowance for education workers on strike days, which allows them to replace classes not held with students, and the withdrawal of the public action that the Government filed with the Court of Justice of Amazonas (TJAM) that prohibited the stoppage of servers.
*With advisory information
Read more:
Meeting between AM Government and education professionals takes place this Thursday (18)
Ministry of Education raises the national minimum wage for teachers to R$ 4,420.55
Manaus City Hall will build the first Training and Educational Technology Center