Dubai: moon-shaped resort will cost BRL 25 billion – 05/25/2023 – Tourism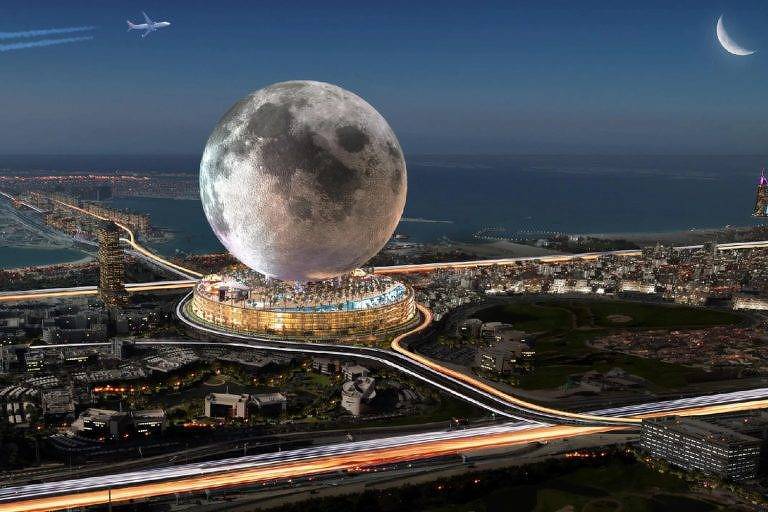 Dubai, known for its futuristic architecture, is about to receive yet another innovation. A US$ 5 billion (about R$ 25 billion) real estate project is underway, with opening scheduled for 2027. The venture, called "Moon World Resorts", will feature a replica of the moon on top of a 30-meter building tall.
Led by Michael R. Henderson, the project will include a resort within the spherical structure, with a 4,000-room hotel, a 10,000-capacity arena and a "lunar colony" that will give guests the feeling of walking on the moon.
In addition, the building will also have space for a possible casino, although gambling is prohibited in the United Arab Emirates due to the Islamic religion.
The "Moon", 224 meters high and 622 meters in circumference, will sit on a circular pedestal-like building and will glow at night. The replica of the moon will be illuminated alternately, representing the full, new, waning or waxing phases.
While some concerns such as light pollution have arisen, the project continues to move forward and could become a new attraction in Dubai.
According to Michael Henderson, the original idea is to build at least four units of the "Moon World Resort" around the world. In addition to Dubai, in the Middle East, there are plans to expand the project to Europe, North Africa and North America.