Credit Suisse: BC of Switzerland will lend US$ 24 billion to bank – 03/15/2023 – Market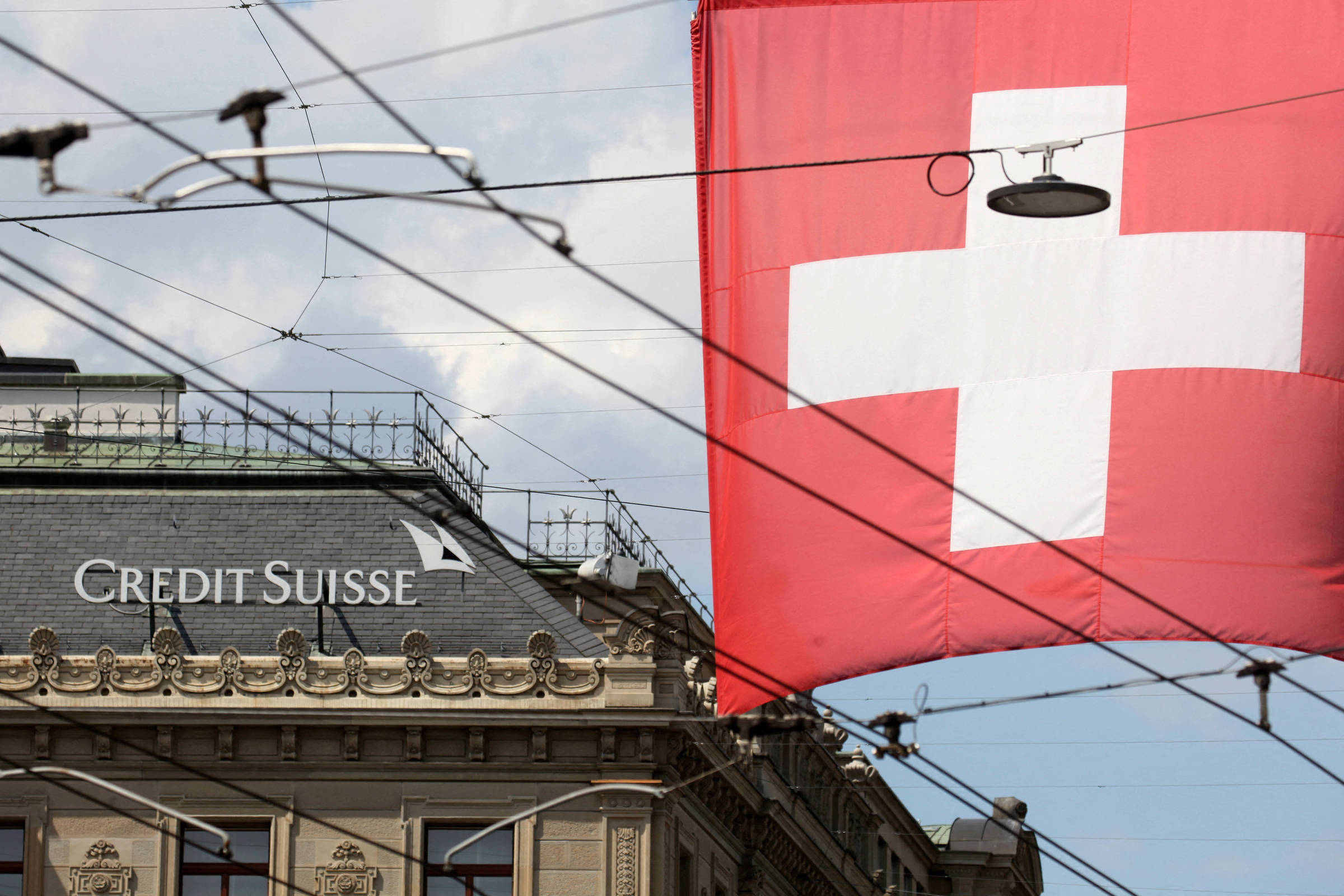 Credit Suisse said on Wednesday night (15) that it will borrow about US$ 54 billion (50 billion Swiss francs, or R$ 284 billion) from the Swiss National Bank (SNB, the central bank of Switzerland), in a move it called "decisive action" to bolster its liquidity.
The SNB had anticipated that it could help Credit financially if needed. The bank's shares plummeted 25% this Wednesday, amid a crisis of confidence among investors and account holders.
Earlier, the president of Credit Suisse, Axel Lehmann, had ruled out possible government aid. "It's not an issue," he said during a banking sector conference in Saudi Arabia. "We have solid financial ratios, a solid balance sheet."
On Wednesday, the bank's biggest investor, a Saudi shareholder, said it could not provide further financial assistance due to regulatory restrictions.
Credit Suisse said the loan will be made under a covered credit facility and a short-term liquidity facility, fully backed by high-quality assets. It also announced senior debt offerings for up to 3 billion francs ($3.22 billion).
"This additional liquidity would support Credit Suisse's core businesses and clients as [a instituição] takes the necessary measures to create a simpler bank focused on customer needs," he said in a statement.
Chief Executive Ulrich Körner said the measures "demonstrate decisive action to strengthen Credit Suisse as we continue our strategic transformation". Körner's restructuring included selling a stake in Credit Suisse's investment bank and cutting thousands of jobs over the last year.
The move is the latest attempt by Credit Suisse to regain investor confidence after a series of scandals rocked the Swiss bank and pushed its share price to a record low.
Investors' fears about Credit Suisse added to broader concerns sparked by the collapse last week of Silicon Valley Bank (SVB) and Signature Bank, two mid-sized US institutions. On Sunday, the US government announced an action plan to avoid a general contamination of the financial system.
With Financial Times