Councilman Peixoto and Manaus City Hall align improvements for 5G signal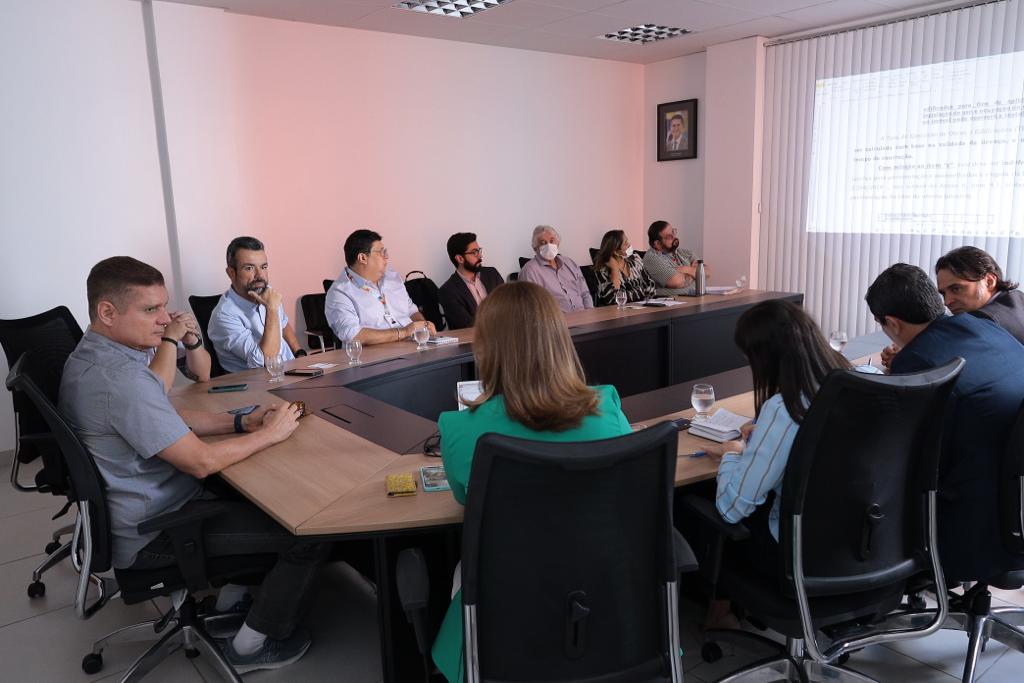 Technology
At the end of the meeting, the representatives of the telephone companies that operate 5G celebrated the progress based on Peixoto's interlocution
Manaus (AM) – This Thursday (25), councilor Peixoto (Agir), author of the law that made the implementation of 5G technology possible in the city of Manaus, met at Manaus City Hall, with the deputy mayor and secretary of the Civil House, Marcos Rotta , representatives of the Municipal Secretariat for the Environment and Sustainability (Semmas), the Municipal Institute of Urban Planning (Implurb), the Municipal Attorney General's Office (PGM) and the City Cooperation Center (CCC), in addition to representatives of telephone companies mobile for the debate on the quality of technology in the capital and the improvement of services provided to the entire population.
One of the highlights of the discussion was the legislation focused on environmental regulation and the adjustment to obtain the full potential of the new technology. Peixoto highlighted his collaborative role in the process and in the understanding of the parties, so that the population of Manaus can be perfectly contemplated with 5G.
"The meeting was very fruitful. I always seek convergence between the parties because I know that at the end, those who most need technology are citizens, industry, the health and safety sector. We always need speed, because Manaus has urgent demands and we need, as representatives of the people, to take this feeling to the meeting table. It is also important to remember that the adaptation of technology to our reality is personalized. Our city has urban, rural and riverside areas, which makes the legislation complex and dynamic",

highlighted the alderman.
At the end of the meeting, the representatives of the telephone companies that operate 5G celebrated the progress based on the interlocution of Peixoto, who they always turn to in demands with the Manaus City Hall.
The deputy mayor and head of the Civil House, Marcos Rotta, also showed full attention to advancing this agenda.
"We will begin to study the legislation applicable to this operation and the respective necessary adjustments to ensure that 5G stays within the legal environment, adequate to the reality of Manaus, to guarantee the quality of the signal. With more connectivity, our population always wins. Let's go ahead!"

highlighted.
For Peixoto, today's meeting represents a big step towards the modernization and effectiveness of the service in Manaus.
"Our city was one of the first capitals to have legislation focused on regulating the implementation of the system necessary to make the 5G signal available. Last year we were recognized by the 5G friendly city award, we cannot fail to evolve and have an adequate signal and service. I will continue to fight for this technology and offer a more connected Manaus with the countless possibilities that this technology can offer. Manaus deserves it, our population deserves it",

concluded the alderman.
*With advisory information
Read more:
Manaus City Council announces new programs for TV, radio and internet
CMM approves proposal that grants the City of Manaus Gold Medal to Wilson Lima
Anatel releases 5G signal to 347 more municipalities