Conib: support for Hamas in Paulista is an endorsement of terrorism – 11/13/2023 – Panel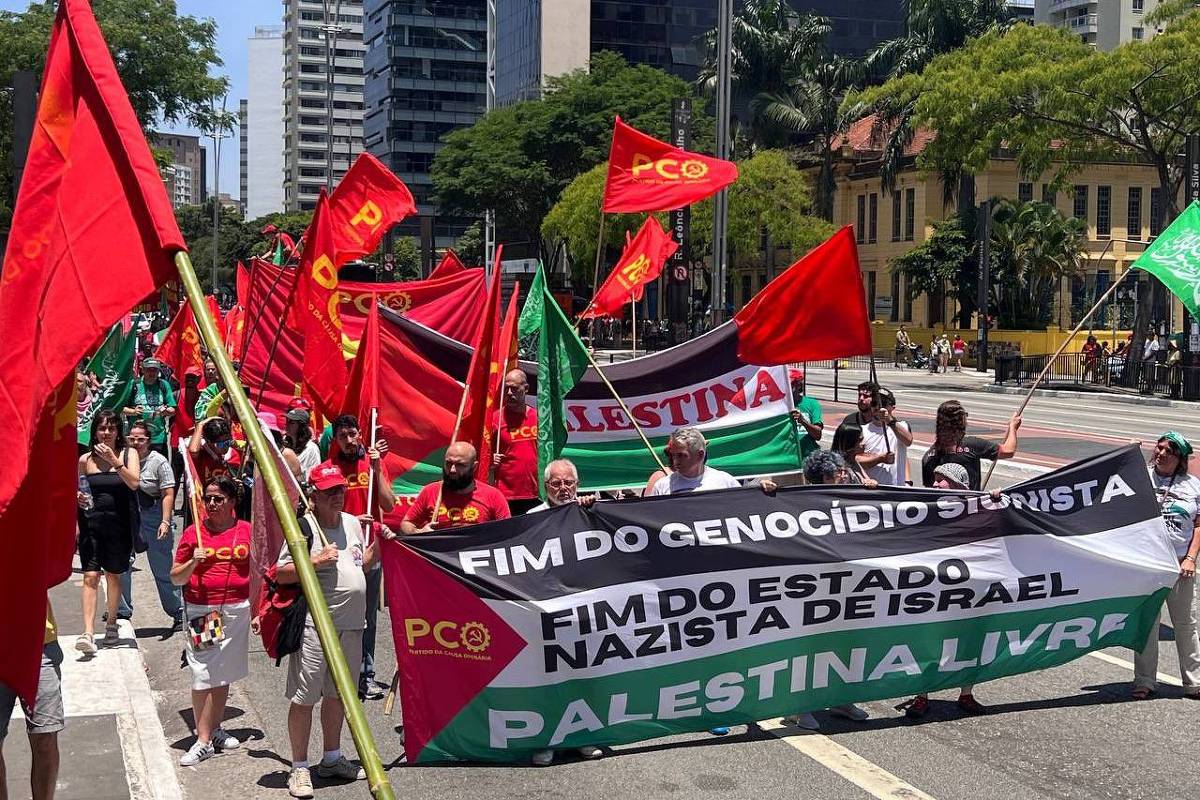 Conib (Israeli Confederation of Brazil) says that the demonstrations in support of the terrorist group Hamas during a pro-Palestine rally on Avenida Paulista this Sunday (12) cause extreme concern. Green flags and t-shirts with references to the radical organization were used by protesters.
In a statement, Conib states that "it is regrettable and worrying that groups march through our streets openly defending these genocidal terrorists, who kill babies and the elderly, rape women, behead and burn their defenseless victims."
"Hamas defends and practices genocide against the Jewish people, caused the terrible ongoing war in the region, cowardly turned the civilian population of Gaza into human shields and holds dozens of innocent hostages of various nationalities, including babies, women and the elderly," complete.
The note concludes that anyone marching with "supporters of terrorism" needs to be aware that they are endorsing actions of this type.
This Sunday's event was organized by the Front in Defense of the Palestinian People, with the agenda of defending Palestine and the ceasefire in the Gaza Strip. PSTU and PCO protesters took part in the demonstration.

LINK PRESENT: Did you like this text? Subscribers can access five free accesses from any link per day. Just click the blue F below.