Chinese media salutes 'old friend' Lula and sees technology cooperation – 03/19/2023 – Nelson de Sá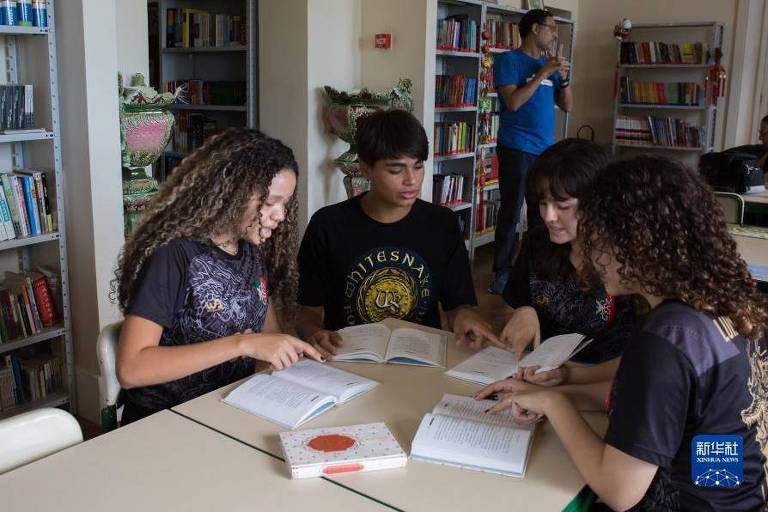 The confirmation of Lula's state visit was reported by the Chinese National Newspaper, Xinwen Lianbo, from CCTV, to the China Youth Daily, at the end of the week. With attention to the announcement, by the foreign ministry, that it will "open a new era".
Through portals such as Guancha and 163, the information from the Itamaraty that there will be 240 businessmen in the entourage, in addition to ministers, governors and parliamentarians, later reverberated. "An enormous delegation", says Guancha, to discuss everything from semiconductors to peace.
The Global Times or Huanqiu, noting that the visit seeks to "intensify economic ties amid global turmoil", heard from Pan Deng of the Chinese University of Political Science and Law that "the visit comes at a critical time in the post-pandemic era ".
Describing Lula as "an old friend of China", Pan assesses that the two countries "agreed on the benefits of technology for national development and there will be a lot of cooperation, notably in internet applications, civil aviation and new energies".
The Xinhua news agency covered on Saturday the High Level Forum on China-Brazil Economic Cooperation in the New Era, in Beijing, in which proposals were made by Chinese academics and administrators, from e-commerce to "practical cooperation in key industries".
The Renmin Ribao or Diário do Povo, with Xinhua, highlighted another forum, in Brasília, Chinese Modernization and New Opportunities in Relations, in which a Brazilian representative would have said that "Chinese modernization can be used as a reference for Brazil".
China's modernization model has been offered by leader Xi Jinping and Chancellor Qin Gang over the past month, as reported by the South China Morning Post and others, as an alternative "pathway" or "source of inspiration" for developing countries. .
The printed version of the Communist Party's Renmin Ribao, which is the country's largest newspaper, also paid unusual attention over the weekend to topics such as "the first public school in Brazil teaching in three languages: Portuguese, Chinese and English" ( image above).
It was created eight years ago in Niterói and today has 360 full-time high school students. According to a representative of the state secretary of education, "most come from poor communities nearby, they were successful in school, and some can go to China to study, which is an important incentive."
The newspaper highlights one of them, Guilherme Santos, who after graduating went to the University of Hebei.
THE CHINESE EXCEPTION AND THE EMERGING
Under the headline "Why Banking Carnage in the West May Increase China's Lure" (above), Bloomberg notes a note from Japanese financial group Nomura, telling clients that "instability is fueling credit risk aversion globally and increasing the likelihood of recession in many economies, with one notable exception: China".
For Nomura, "it is very likely that China will be an important pole of growth for emerging markets this year".

PRESENT LINK: Did you like this text? Subscriber can release five free hits of any link per day. Just click the blue F below.