CFM asks the STF to suspend the opening of medical courses by injunction – 06/07/2023 – Panel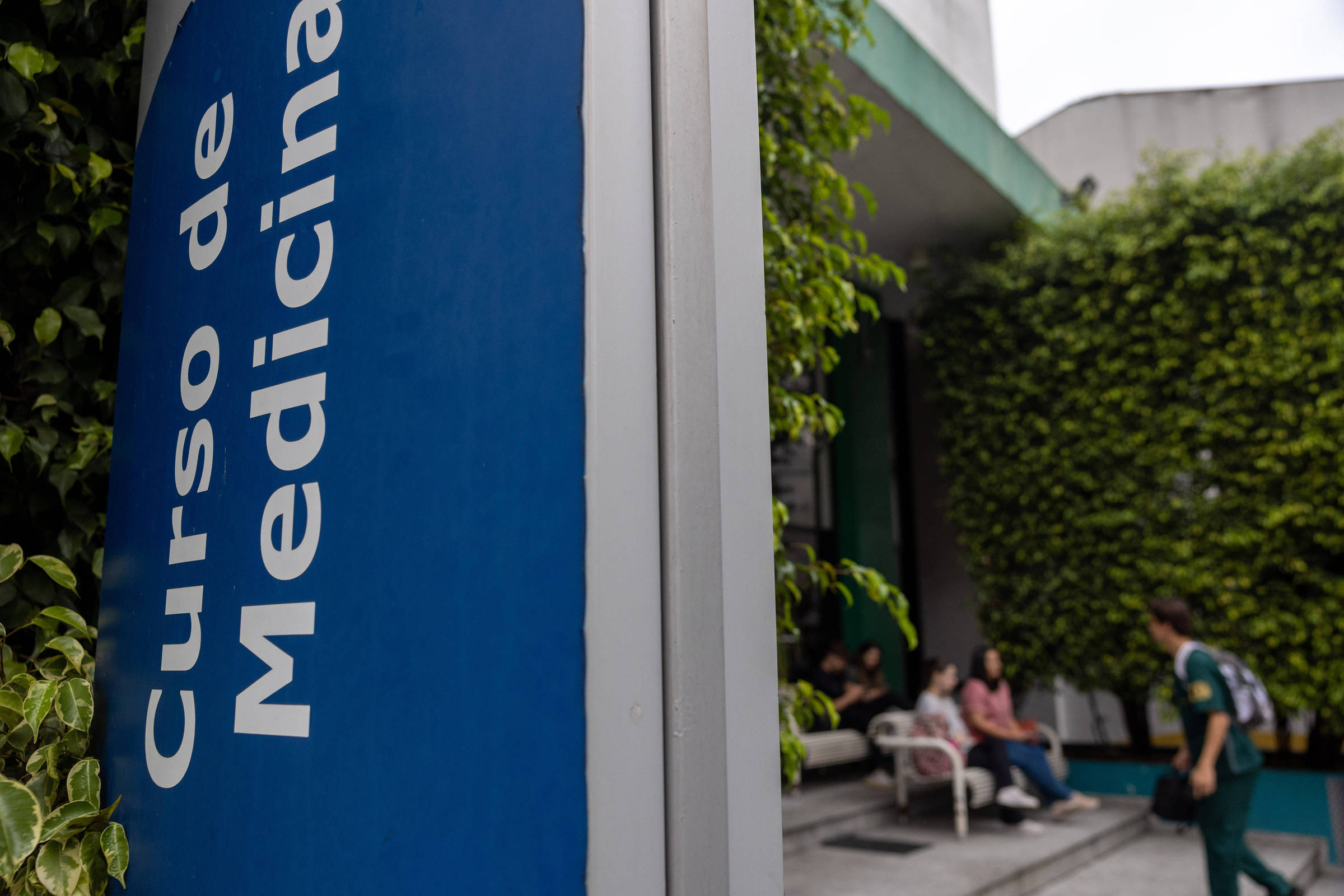 The CFM (Federal Council of Medicine) asked the STF (Federal Supreme Court) to suspend all judicial injunctions that authorized the opening of medical courses in disagreement with the Mais Médicos Law.
The 2013 legislation that implemented the program prohibited the opening of new courses across the country. The objective was to make a prior assessment of the needs of each location and authorize, by public call, prioritizing the municipalities with the greatest need and taking into account the existence of the necessary structure for the training of students.
The law established as a parameter the provision of at least five public hospital beds in the city, monitoring of each Family Health Strategy team by a maximum of three undergraduate students, and the existence of a teaching hospital with more than 100 beds.
Since then, however, 11 new courses with 1,100 students have been opened through injunctions, despite the restriction, according to data from Anup (National Association of Private Universities). Currently, another 270 authorization requests put pressure on the MEC (Ministry of Education) and Inep, even without new public calls.
According to the CFM argues to the STF, the "indiscriminate opening" of medical courses, without taking into account the infrastructure and absorption capacity of these professionals by the Unified Health System, can compromise the quality of training and, consequently, affect healthcare assistance. population health. According to a survey by the institution, of the 389 medical schools distributed in 250 municipalities, more than 80% do not meet the stipulated parameters.
"There is flagrant damage to the quality of teaching and health, as well as the good concept of medicine in the country, which ends up having its reputation affected by the conduct of professionals who, due to their lack of technical-scientific education, do not carry out medical activity with the level it demands", justifies CFM.
The council's request was filed in ADC 81, filed by Anup, which deals with the matter. The action is reported by Minister Gilmar Mendes and is expected to be judged in the next semester.

PRESENT LINK: Did you like this text? Subscriber can release five free hits of any link per day. Just click the blue F below.