Calendar of gastronomic events have dinners and truffles – 03/14/2023 – Food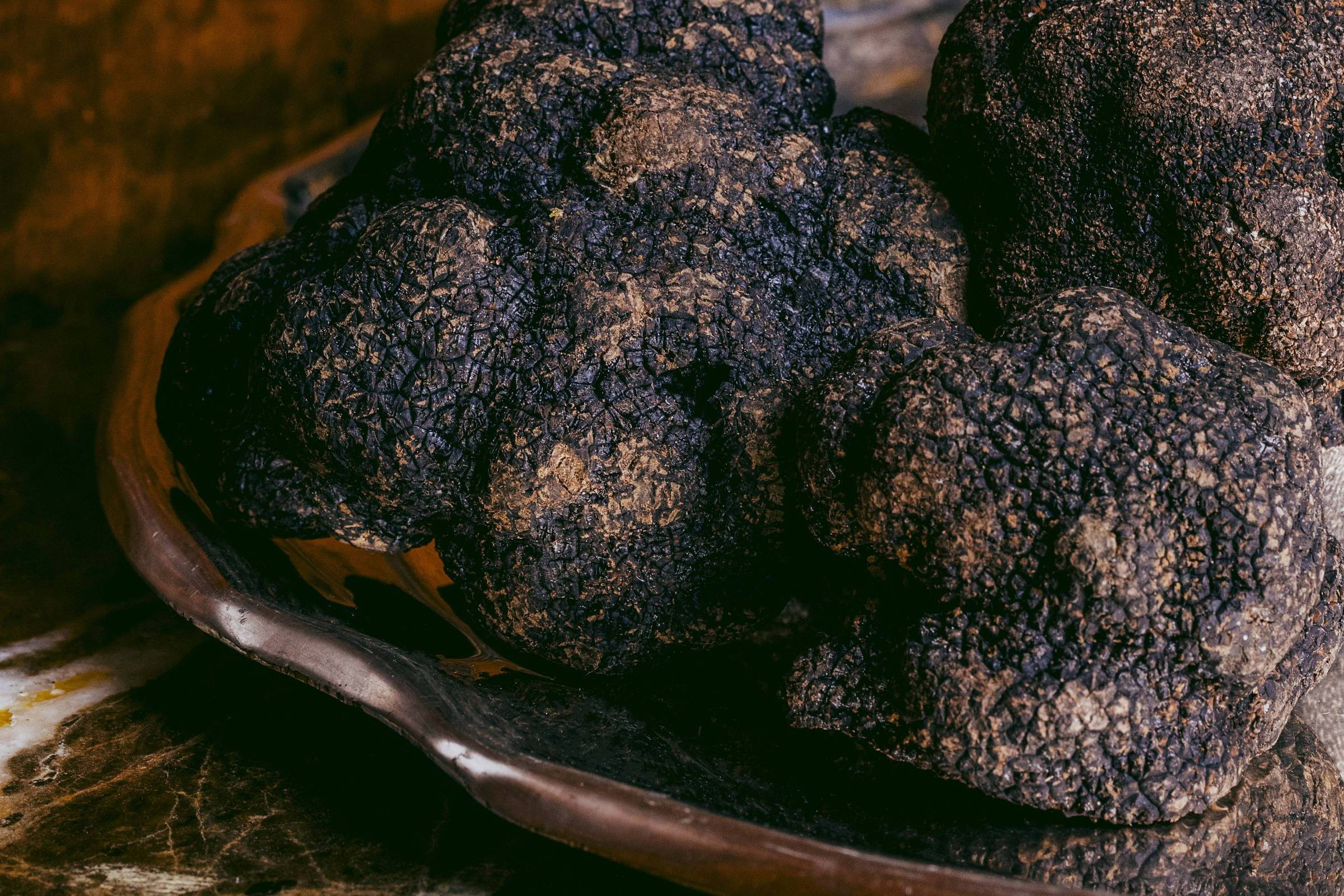 This Wednesday (15), three restaurants in São Paulo open their kitchens to receive chefs, ingredients and preparations from other regions of Brazil — in a gastronomic exchange that also happens in the opposite direction, with representatives from São Paulo visiting Salvador and Jericoacoara.
In addition to chefs from other states, São Paulo also hosts a season of black truffles, available at Fasano and Parigi restaurants. Coming directly from Norcia, in the Italian region of Umbria, the delicacies are harvested only during the European winter. The special menu runs while supplies last.
See below for information about dinners and reservations, which must be made by phone or online.
IN ALAGOAS
Sur receives the 1st Patacho Experience in Alagoas
In São Miguel dos Milagres, chef Serginho Jucá opens the kitchen of the Sur restaurant, inside the Quadrado inn, for a festival with the presence of chefs Giovanna Grossi, from São Paulo's Animus and Sandy Farias (Le Brule Confeitaria, Maceió), who cook in the Friday (17).
Next, Roberto Macias (Piccolla Villa, Maceió), César Santos (Oficina do Sabor, Olinda) and Rubens Salfer (executive chef at DOM, Alex Atala's house in São Paulo), also prepare a menu together. The festival promotes cooking classes during the day. Each dinner costs R$350.
Ecological Route, s/n – Praia do Patacho, Porto de Pedras – Alagoas
Reservations via direct via Instagram @chefserginhojuca or by phone (82) 996781687. From Friday (17) to Sunday (19)
IN SAO PAULO
Cora welcomes chef Hervé Witmeur (Jericoacora, Ceará)
On its terrace on the banks of the Minhocão, Cora welcomes Belgian chef Hervé Witmeur, who runs Ello Restaurante in Jericoacoara, Ceará. In a five-step menu —all served at the center of the table, to share—, Witmeur works with typical ingredients from the Delta do Parnaíba, including tapioca bread, crab, cashew and bijupirá. Dinner costs BRL 250 per person.
R. Amaral Gurgel, 344 – Vila Buarque, São Paulo (there is no parking on site). Reservations only at (11) 3232-4561. Tuesday (15/3) from 19h to 23h.
Corrutela welcomes chef Caio Soter (Pacato, Belo Horizonte)
The restaurant, located in Vila Madalena, pays homage to corn with the visit of Caio Soter, from Pacato, in Belo Horizonte. Prepared by four hands with the host Cesar Costa, the dinner will explore the versatility of the cereal, using a stone mill to extract the maximum flavor and aroma from the cereal. The entire service costs R$ 300.
R. Medeiros de Albuquerque, 256 – Vila Madalena, São Paulo. Reservations at (11) 3097-9490, via whatsapp (11) 95061-1784 or via the website: getinapp.com.br/sao-paulo/corrutela. Tuesday (15/3), at 19:30, 20:00 and 20:30
Charco welcomes Katrin and Dante Bassi (Manga, Salvador)
In celebration of Charco's 4th anniversary, chef Tuca Mezzomo will welcome chefs Katrin and Dante Bassi, from Bahia's Manga (which received a Discovery mention from The World's 50 Best Restaurants in 2022), to prepare a tasting menu six hands on the night of the 21st. Then, on March 28th, it will be Manga's turn to open its doors for the chef from Rio Grande do Sul to cook with the couple in Salvador. Dinners cost BRL 400, with a pairing option for an additional BRL 200.
Rua Peixoto Gomide, 1492 – Jardim Paulista. Reservations via WhatsApp (11) 94631-4065, with a 50% deposit. Tuesday (21/3), at 7:30 pm
news welcomes Manu Buffara (Manu, Curitiba)
Always highlighted among the best restaurants in the capital of São Paulo, Notiê, by chef Onildo Rocha, receives the also award-winning chef Manu Buffara, who runs his namesake Manu in Curitiba. In honor of women's month, dinner in nine times brings to São Paulo the essence of the chef and her restaurant. The menu, which includes scallops and asparagus, squid and corn, hedgehog and yogurt, among others, costs R$ 450 – the amounts raised will be reverted to institutions that support and welcome women.
R. Formosa, 157 (entrance through the Shopping Light parking lot) – Centro, São Paulo. Reservations through the website: booking-priceless.com.br/events/mesdamulher. TTuesday (3/15) at 7:30 pm
Black Truffle Season at Fasano
At Fasano, it is possible to taste the remarkable flavor of black truffles in dishes ranging from R$ 480 to R$ 650. At Parigi, in Itaim, it offers more options for dishes with truffles, including gnocchi with butter and tartufo nero and the risotto, both for R$520.
R. Vitório Fasano, 88 – Hotel Fasano São Paulo. Phone: (11) 3896 4000. From Monday to Wednesday, from 19:00 to 00:00. Thursday to Saturday 7pm to 1am, Sunday 12pm to 5pm
Parigi
Rua Amauri, 275, Itaim-Bibi. Phone: (11) 3167-1575. Second to Friday, from 12:00 to 15:00 and from 19:00 to 00:00. Saturday from 19h to 00h. Sunday from 12:00 to 17:00
SAVIOR
Manga receives Tuca Mezzomo (Charco, São Paulo)
On March 28th, Manga will open its doors to the chef from Rio Grande do Sul, Tuca Mezzomo, at the head of Charco, from São Paulo, to cook with chefs Katrin and Dante Bassi in Salvador. Dinners cost BRL 400, with a pairing option for an additional BRL 200.
R. Professora Almerinda Dultra 40, Rio Vermelho, Salvador. Tue to Fri: 7pm to 10:30pm; Sat.: from 12:30 pm to 3:00 pm and from 7:00 pm to 10:30 pm. Tuesday (3/28)