Bolsonaro talks about returning on the 29th, but that he will study the situation – 03/14/2023 – Politics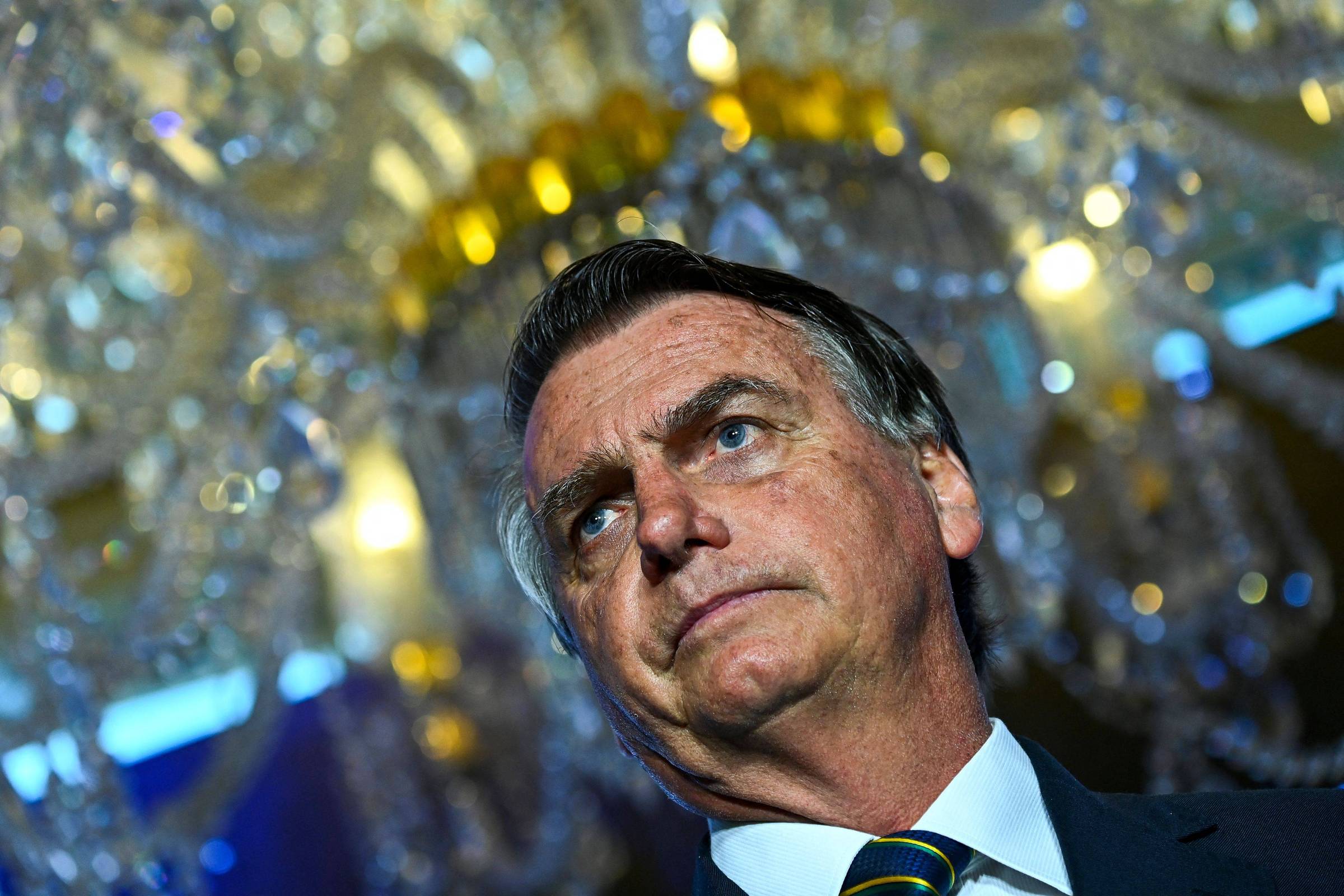 Former president Jair Bolsonaro (PL) said this Tuesday (14) that he may return to Brazil on March 29, but that he will study the country's situation a week before to make his return definitive or not.
He also said that former first lady Michelle Bolsonaro is not a candidate for any executive position, despite having helped him in the election campaign and, according to him, having political skills.
"I always set a date to return, the date now set is the 29th of this month. When there is a week left, we study the situation, how is Brazil doing, how are the contacts here", said Bolsonaro at an event with Brazilians In the USA.
About his wife, the former representative said that she has political skills, good oratory and helped him in his frustrated candidacy for re-election. He also said that Michelle was even "thrown" to the Presidency for 2026, but that "she was disgusted". "She is not a candidate for the Executive," said Bolsonaro.
He, however, did not deny the possibility of her running for other positions, referring to the Legislature. "She can really run for elective office there," she said, later citing the positions of federal deputy and senator.
The former first lady also attended the event. She traveled this Tuesday to the United States.
The talk about a possible return to Brazil comes after Flávio Bolsonaro (PL-RJ), his son and senator, announced his father's return for the 15th of that month, but retreated 14 minutes later.
"The wait is over! Bolsonaro is coming! On March 15, our Johnny Bravo returns to Brazil. He can now hang up the green and yellow flag and wear the colors of our country. Together, we will make a strong and responsible opposition, for the sake of our Brazil. God, homeland and family!", wrote Bolsonaro's eldest son.
The former president traveled to the US on December 30, 2022, the day before leaving the Presidency, and, breaking a democratic tradition, he did not pass the presidential sash to his successor, President Luiz Inácio Lula da Silva (PT).
At the meeting, he and the former first lady met again for the first time after the emergence of the Arabian jewelry scandal, seized by the Federal Revenue and which was supposed to be for Michelle.