Bill Gates was blackmailed by Jeffrey Epstein, says newspaper – 05/23/2023 – Tech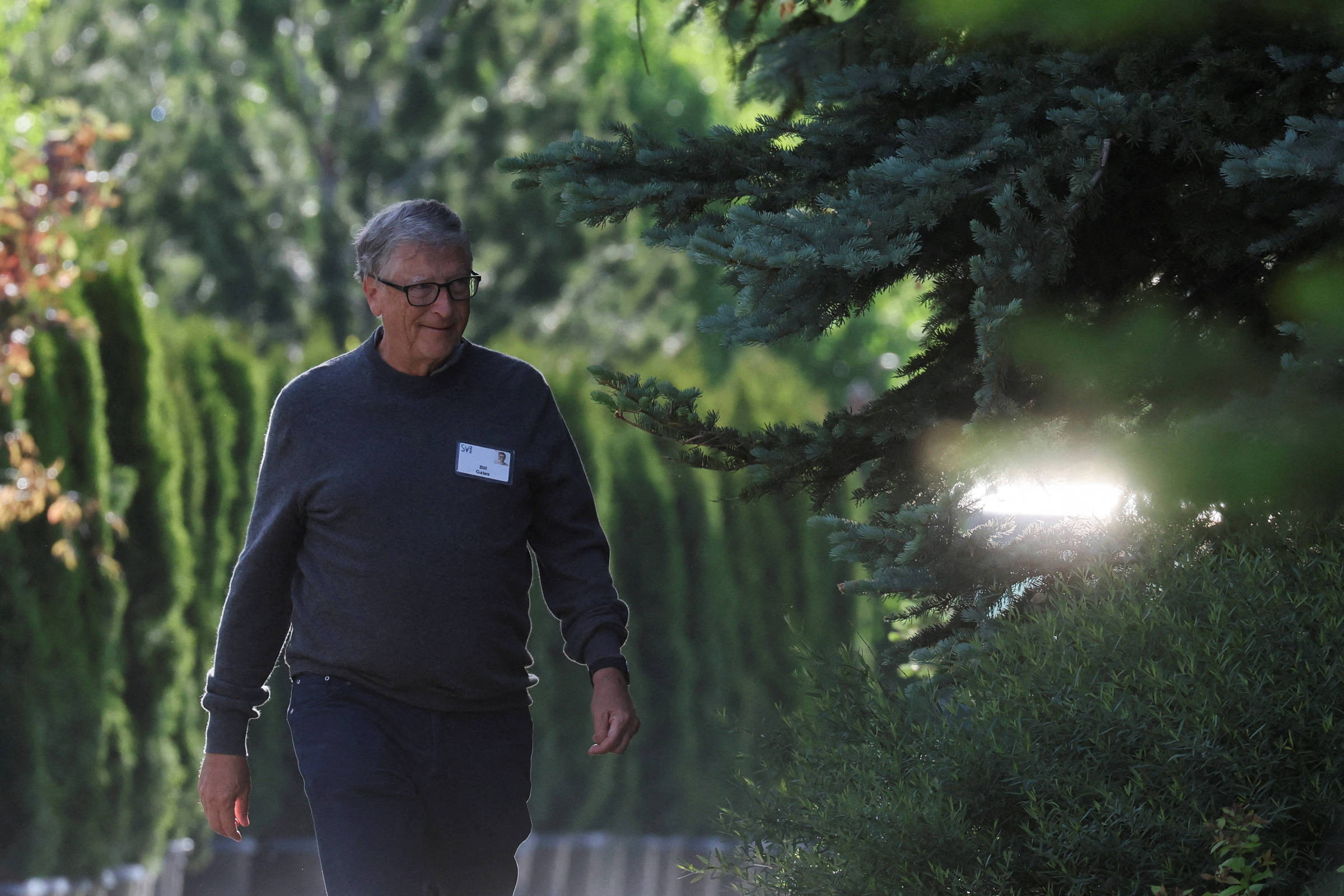 Investor Jeffrey Epstein, before being convicted of sexual crimes, discovered an extramarital relationship between Bill Gates, 67, and a Russian bridge player, a card game, according to the Wall Street Journal. The financier would have used that fact to blackmail the founder of Microsoft, according to the American newspaper.
Epstein died in prison in 2019.
Gates would have met the alleged lover in 2010, aged 55, when she was in her 20s. In 2013, Epstein would have presented the young woman with a computing course. In 2017, Epstein emailed Gates asking for reimbursement for the lessons, according to the WSJ.
Days before sending this email, the investor would have tried, without success, to convince Gates to participate in a multibillion-dollar charity fund that Epstein tried to establish with the bank JPMorgan Chase.
According to people who saw the message, Epstein hinted in the email that he could reveal Gates' affair if the Microsoft founder broke off their relationship.
"Gates only met Epstein for philanthropic reasons. After repeatedly failing to bring Gates to his attention on these matters, Epstein unsuccessfully tried to engage a past relationship to threaten Gates," said a spokeswoman for the tech billionaire.
Epstein was charged in 2006 with sexually abusing women, including minors — the youngest aged 14. In 2008, he was convicted of hiring a minor for prostitution. For this, he served time and got on the US sex offender list.
Afterwards, the Miami Herald published a story with complaints from dozens of women who claim to have been abused by Epstein. He was arrested in 2019 for trafficking in women. In the same year, he died in his cell awaiting trial. The medical expert said it was suicide.
Russian bridge player Mila Antonova declined to comment on the relationship with Gates and said she did not know who Epstein was at the time of the meeting. "I had no idea he was a criminal or that he had ulterior motives."
"I just thought he was a successful businessman who wanted to help," Antonova said. "I'm disgusted by what Epstein did," she added.
Gates said he rarely met Epstein to discuss philanthropy alone, and he regretted it. At the time, he was part of Microsoft's command. In 2020, he stepped down from the company's board of directors, although he remains a technology advisor and largest shareholder.
This episode shows how Epstein worked to get money and influence, according to the WSJ. Between 2008 and his 2019 conviction, the financier found guilty of trafficking in women encountered politicians, businessmen, academics and celebrities. He distributed blessings and used his bonds in favor of his own purposes.
That is until relationships frayed, and Epstein used facts he knew against the caller.
In Epstein's contact list, Gates, with a fortune of more than US$ 100 billion and the founding of Microsoft, was among the most famous.
As of 2011, Gates has had at least six appointments with Epstein, some at the investor's home. The Microsoft founder traveled by Epstein's private jet from New Jersey to Florida in March 2013, according to flight records. In the same month, the two met in France with a member of the Nobel Peace Prize committee.
Gates' encounter with his Russian mistress had to do with playing bridge. The founder of Microsoft claims to have learned to play with his parents, and since then, card games have been one of his hobbies. The two met while playing.
Mila attended a university in Russia between 2000 and 2005 before moving to the United States and founding a bridge club, according to information available on LinkedIn.
In a 2010 video, she is said to have faced Gates in a bridge tournament. "I didn't beat him, but I tried to beat him," she said in the material.
Mila at that time was seeking funding to found a digital bridge teaching platform, documents obtained by the WSJ show. She sought US$ 500,000 and was unsuccessful. Afterwards, Epstein paid for the card player's computer course.
"Epstein offered to pay the school directly for the course and didn't ask for anything in return. I don't know why he did that," she says.
A Gates confidant, Boris Nikolic, was the one who introduced Mila to Epstein. Nikolic told the WSJ that he regretted the encounters he had with Epstein.
Epstein held meetings with others close to Gates, such as Microsoft executive Nathan Myrvold and Melanie Walker of the Gates Foundation. The meetings are contained in documents obtained by the WSJ.
Executives also regret the contacts they had with Epstein.
Epstein used this apparent closeness with Gates to propose to JPMorgan the creation of a charitable fund, whose minimum contribution would cost US$ 100 million per person. The initiative would yield millions in remuneration to the investor convicted of sexual crimes.
Gates' spokeswoman claims Epstein never worked for the Microsoft founder and that the bond cited in the messages to JPMorgan was disingenuous.
"In essence, this fund will allow Bill [Gates] have access to people, investments, places and governance of the highest caliber, without threatening the security of your marriage and your relationship with current Gates Foundation employees," Epstein wrote in August 2011 to two JP Morgan executives, Jes Staley and Mary Erdoes.
The charity fund, however, never got off the ground. "The bank didn't need Epstein as a client," said a JPMorgan spokesman. The financial institution says it would have preferred never to have done business with the investor since it learned of the convictions for trafficking in women.