Before going to China, Lula needs to take care not to go astray – 03/18/2023 – Vinicius Torres Freire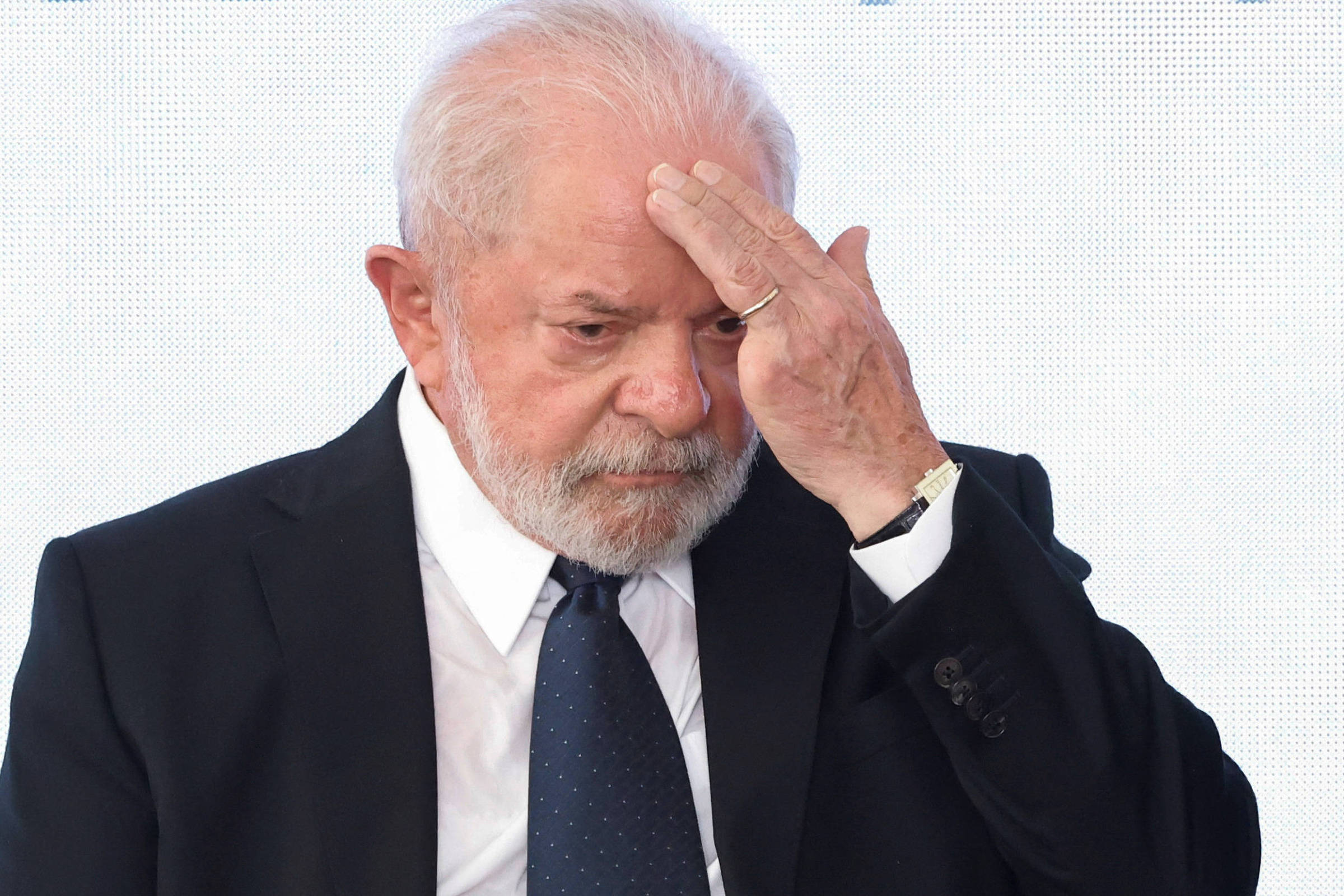 At the end of the week, Luiz Inácio Lula da Silva is going to China. We hope he doesn't go to hell. With luck and skill, he can dribble the world and national trouble. In case he tolerates more stupidities, like those that have leaked from his government, he will travel leaving a boiling pot on the fire of crises.
Next week could be fun, if there weren't so much risk of disgrace.
The moneymakers, especially the frenzied money traders, are waiting for the president to say something about the spending and debt plan, Fernando Haddad's "fiscal framework." If you don't say anything, send everything back to the drawing board or more Haddad fries leak, the broth thickens more.
Already at the end of last week, there were people from Planalto and PT leaking malice to the newspapers. It is still unclear whether it is a maneuver like "look, we have nothing to do with this" (Haddad's fiscal package) and "the president is doing this against his will". Or if they actually try to screw up Lula's spending ceiling, more flexible or convertible, but a spending and debt limiter.
It could be the second hypothesis: sabotage. After all, the government takes unbelievable attitudes, such as this story of lowering the interest rate on payroll loans by force, a mixture of stupidity and culpable inadvertence. There are many people in the government who sincerely believe in decrees on prices and rents, at best naive denialism, but always ignorant.
On Wednesday (22), the Central Bank of Brazil and the US will decide what to do and say about the basic interest rate. In the case of Brazil, the less fiscal anxiety (higher public debt expectations) the less difficult it will be to order an interest rate cut.
The owners of money and even the Central Bank are waiting for Lula to shoot for the goal. In fact, big-money traders had been hoping to drop rates since November. But Lula kicked out and kicked.
For more fun, this Monday (20th), the BNDES (National Bank for Economic and Social Development), a leftist pole of government economists, is promoting a seminar that will bring together luminaries opponents of spending and debt control plans.
This shootout of serious decisions and diversion will take place amidst a thick fog of uncertainty, the "fog" of war. Distrust in banks may even subside for a while. But that's not to say that the problem is now limited to banks.
The recent and insane variation in interest rates on government bonds, in the US in particular, may cause further declines, if that variation itself is not already a sign that there are people bleeding out there. There is little, if any, information about what is going on in large parts of the financial markets. Do you have a stale pension fund? Hedge funds exploding?
Furthermore, part of the crisis will continue at a low boil.
Banks will lend less. So less to the point of pushing central economies into recession? In addition to losses with devalued assets because of rising interest rates, there would be more defaults.
Will baseline interest rates at this point continue to bring down banks or anyone else?
As much as the economic authorities are following the manual and much more, holding the ends of finance, there is a risk of panic. The economic mandarins had their finger on the crowd of banks trying to prevent the failure of the First Republic, another medium-sized American bank in the crow's beak. In Switzerland, they go beyond opening the central bank's asses to the Credit Suisse (CS) bugger. They are now trying to make a wedding at the police station between UBS and CS, under threat of trebuchet. Panics have no reasons, though.
As the cliché goes, this crisis can be an opportunity. Lula can travel with a made bed. Or drop a pot on the fire.

PRESENT LINK: Did you like this text? Subscriber can release five free hits of any link per day. Just click the blue F below.