Banana pancake: recipe is an option for breakfast at dinner – 03/19/2023 – Food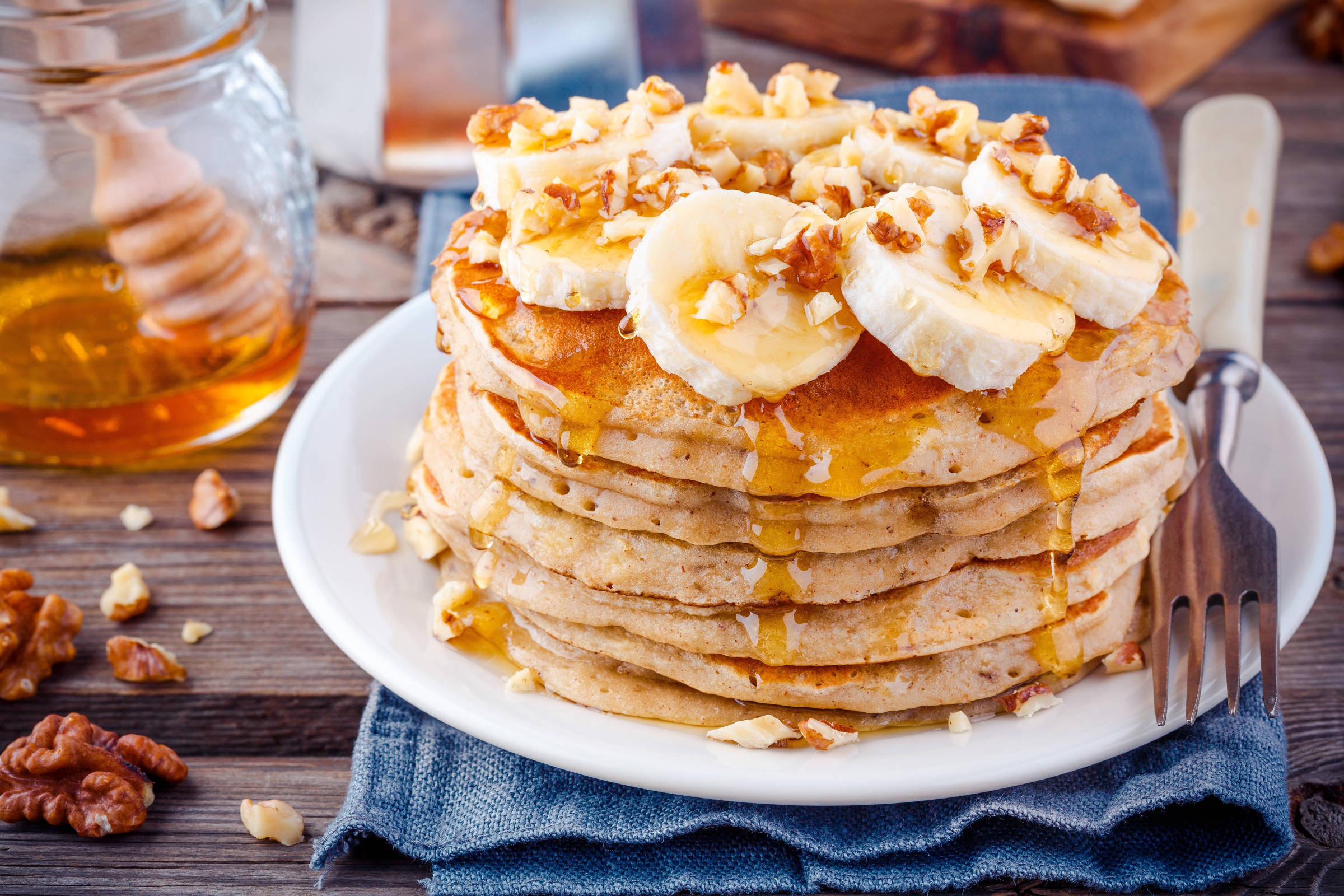 To get the fluffiest result possible with this recipe, mix the banana and buttermilk as little as possible (buttermilk is an ingredient found in the US; see substitution below). Stir lightly just until the flour disappears from sight, but not enough to eliminate all the lumps.
When pancakes are fried in melted butter, they puff up and develop crispy edges and soft, fluffy interiors. Keep the fried pancakes warm on a rack in the oven at 90º C while you fry the rest of the batter.
PANCAKE OF BANANA
Preparation time: 20 minutes
Performance: 4 servings
Ingredients:
2 cups (256 grams) all-purpose flour

2 tablespoons brown sugar

2 teaspoon(s) baking powder

½ teaspoon of baking soda

½ teaspoon kosher salt

1 cup and ¼ or 300 ml of buttermilk (to substitute, mix, in proportion, a cup of milk with a tablespoon of lemon juice and use only the liquid)

1 cup (230 grams) mashed bananas (from 2 to 3 very ripe bananas)

2 big eggs

3 tablespoons (43 grams) unsalted butter, melted and cooled slightly, or more if needed

Mapple, honey or jam to serve (optional)
Preparation:
In a large bowl, whisk together the flour, sugar, baking powder, baking soda and kosher salt. In another medium bowl, beat the buttermilk, banana, eggs and melted butter until smooth.

Add the wet ingredients to the dry ones. Use an egg beater to mix the batter lightly, but stop before the batter is smooth and very well combined. The dough should be lumpy. Set the dough aside to rest.

Heat a nonstick skillet over medium heat. Put 1 tablespoon of butter, let it melt and start bubbling. Form the pancakes, placing about ¼ cup of batter in the skillet for each one.

Fry until the edges are set and bubbles begin to appear in the center (about 2 minutes). Flip the pancakes and fry the other side for another minute or two. Transfer to a grid. If the butter starts to burn, wipe the skillet with a paper towel, then repeat the process until all the batter is fried, adding butter as needed.
your subscription can be worth even more
Do you already know the advantages of being a Folha subscriber? In addition to having access to reports and columns, you have exclusive newsletters (find out here). You can also download our free app from the Apple Store or Google Play to receive alerts for the top news of the day. Your subscription helps us to create independent and quality journalism. Thanks!
your signature is worth a lot
More than 180 reports and analyzes published each day. A team with more than 200 columnists and bloggers. Professional journalism that supervises public authorities, conveys useful and inspiring news, counterpoints the intolerance of social networks and draws a clear line between truth and lies. How much does it cost to help produce this content?
SUBSCRIBE FOR BRL 1.90 IN THE 1st MONTH