Argentina: Cristina Kirchner attacks Judiciary again – 05/25/2023 – World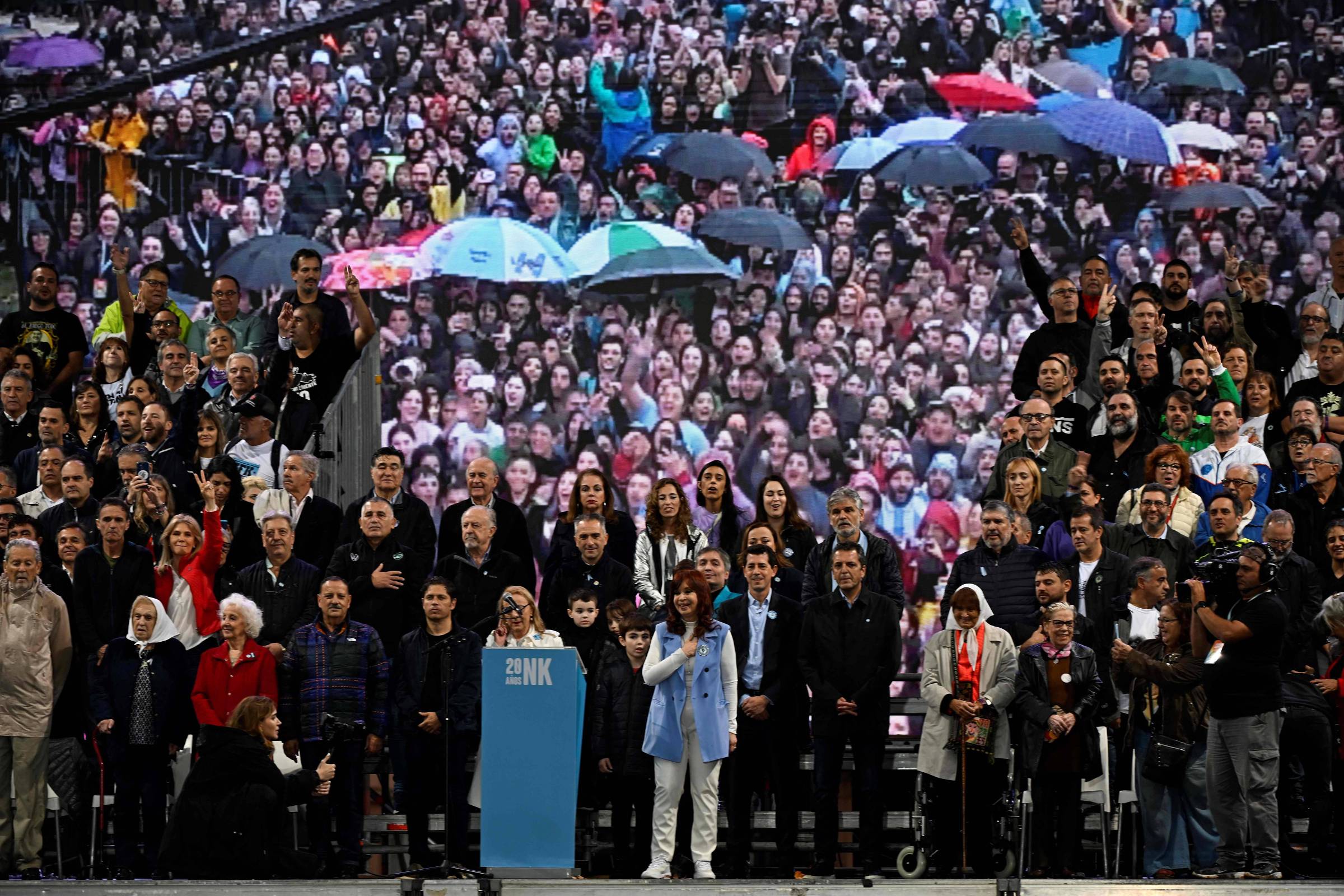 Three months before the primary elections in Argentina, vice-president Cristina Kirchner climbed onto a majestic stage set up in Plaza de Mayo, the main stage for political events in Buenos Aires, to show strength even after confirming that she will not run for president.
In a speech lasting approximately one hour, she again attacked the Judiciary and said that she is the victim of a conspiracy. "They hate me, they persecute me, they proscribe me and they want to kill me because I will never be one of them, I am from the people", she declared to the microphone this Thursday (25), the holiday in which the country celebrates the Day of the Fatherland.
Cristina's main argument for not running again is that the Supreme Court is reportedly hounding her and wants to make her ineligible after she was convicted of corruption in the first instance in December. The higher spheres, however, should only judge the case after the elections – so that would not prevent it.
The former president was the only one who spoke at the event scheduled to celebrate the 20th anniversary of her husband, Néstor Kirchner, who suffered a heart attack three years after leaving power, in 2010. Thousands of supporters listened to her in the pouring rain, shouting "Cristina president" in the crowded square.
On stage, she was surrounded by around 300 political leaders, including ministers Sergio Massa (Economy) and Eduardo "Wado" De Pedro (Interior), two of the main presidential candidates on the Peronist side, as well as her son Máximo Kirchner, federal deputy.
The deputy, however, did not leave any message about who she will support in the electoral race, still under strong uncertainty just five months from the first round. The most notable absence was that of President Alberto Fernández himself, which made the rift between them even more evident within the government.
The policy also raised the tone against the IMF (International Monetary Fund). She usually blames the financial entity for the economic crisis that the country is experiencing, for the high debt contracted in 2018 by former right-wing president Mauricio Macri.
"If we can't get the program that the IMF imposes on us to be set aside, it will be impossible to repay. That was a political loan, and politics also has to be the solution," he said. Meanwhile, Massa, his ally, is trying to negotiate payment terms and speed up the fund's disbursements, seeking support from Brazil and the United States.