Amom Mandel activates PGR to investigate visits of the 'drug lady' to the Ministry of Justice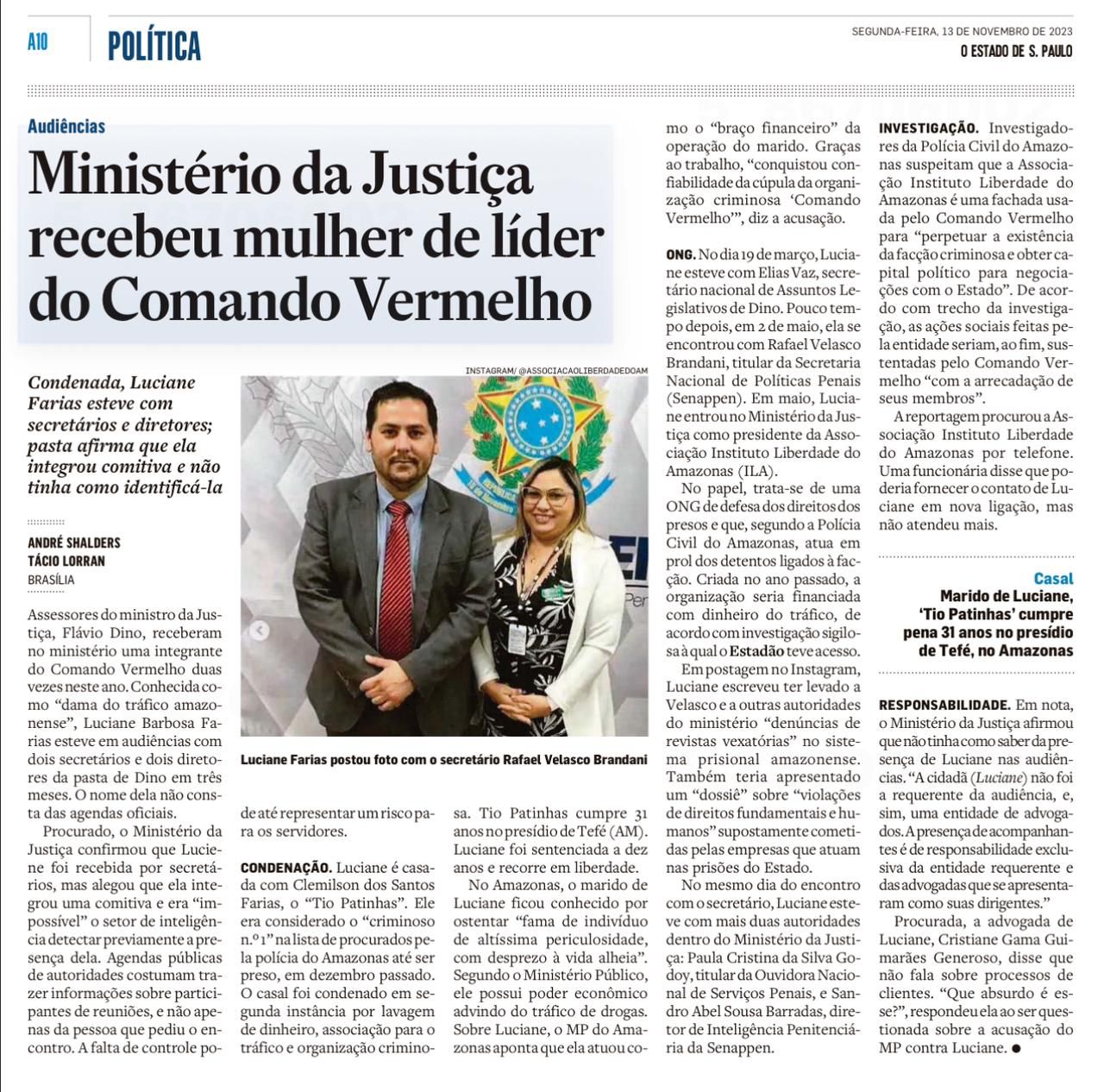 investigations
Request for investigation is based on the allegations released this Monday (13)
Federal deputy Amom Mandel (Cidadania-AM) filed, this morning (13), a criminal report with the Attorney General's Office (PGR) to investigate the visits of Luciane Barbosa Farias, the "Amazonian drug lady", to the Ministry of Justice. The request for investigation is based on the allegations published, this Monday (13), by the newspaper O Estadão.
"It is crucial to ensure accountability, transparency and preservation of the population's trust in the country's democratic institutions, especially in the highest body responsible for promoting public security",

stated in an excerpt of the document.
Mandel believes that suspicious relations between the Red Command and the Ministry of Justice could impact the country's public security and the department's credibility.
"The most serious part of these revelations is that we have no way of knowing what was really discussed between the leader of the Amazonian CV and the four authorities she met. Furthermore, the MJ had no way of identifying who he was allowing access to? This is very serious, because we are beginning to distrust intelligence work in the country",

criticized the deputy.
*With information from consultancy
Read more:
Action brings free services to Rio Preto da Eva
CV's 'Uncle Scrooge' wife, Amazonian drug lady, visits Ministry of Justice
Civil Police arrested in operation against INSS fraud in Amazonas