Amazon Regional Gastronomy Week 2023 takes Amazonian flavors to Brasilia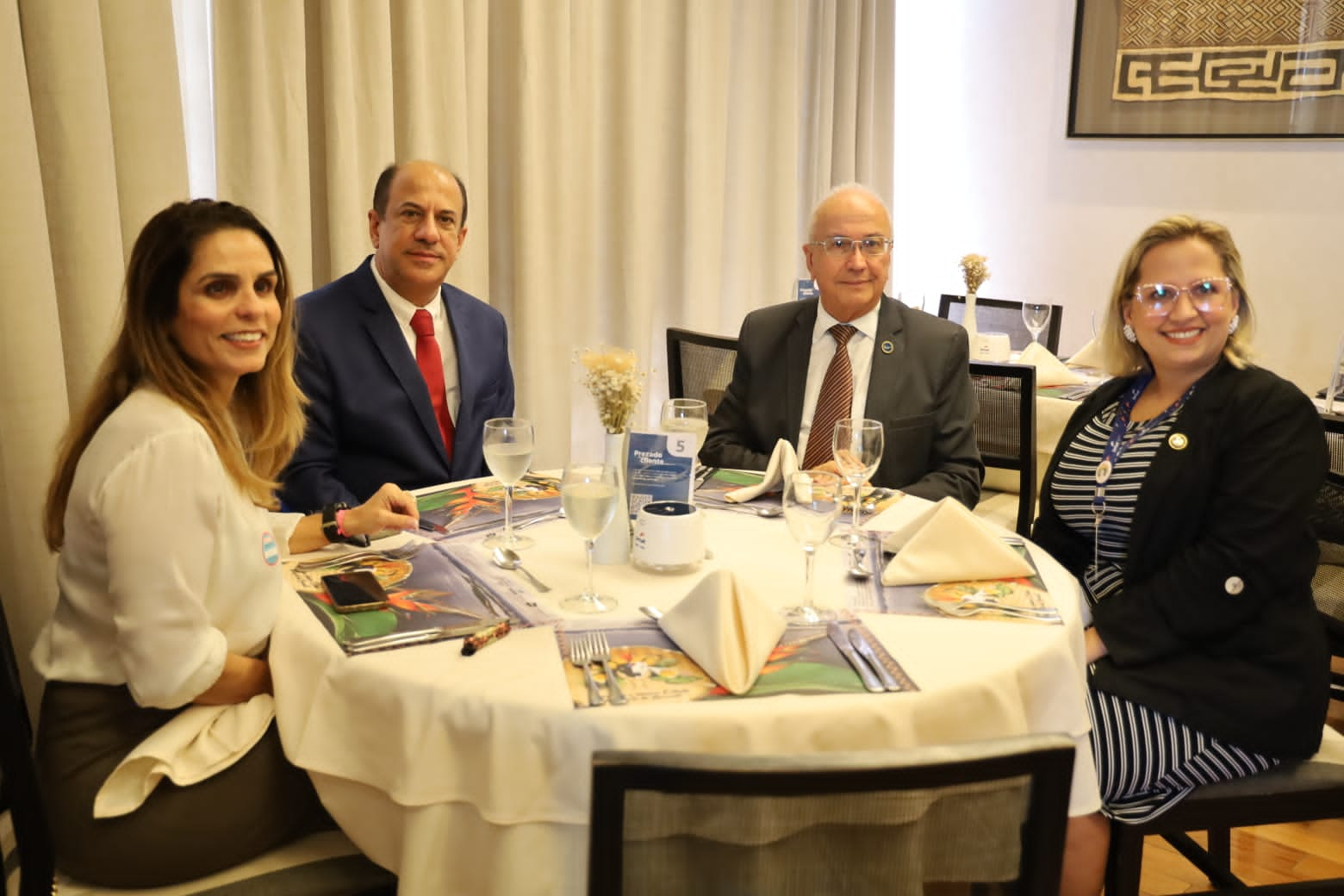 GASTRONOMY
The action aims to disseminate the gastronomy and culture of the state of Amazonas
Manaus (AM) – The Regional Gastronomy Week takes place in the period until this Thursday (25), in Brasilia, contemplating the gastronomy and culture of the Amazon, and aims to disseminate the gastronomy and culture of the state of Amazonas.
The schedule includes the activities below: On May 24th, the activities will be carried out at the Restaurante Escola da Câmara dos Deputados – Praça dos Três Poderes, with the Buffet service.
And, on May 25th, it will be at the Restaurante Escola do Senado Federal, with emphasis on the à la carte service, and also on that day, the show class "Quinhapira – Fish broth based on pepper and tucupi, which represents the union between the villages, with chef Clarinda Ramos, from the Sateré-mawé ethnic group, currently owner of Biatüwi – an indigenous food house, in this act representing indigenous gastronomy.
The Senac team is being represented by professors/chefs and a student from Faculdade Senac Amazonas, namely: Aline Niewiorowski, Gastronomy Coordinator, Chef Elias Essucy de Andrade, professor, pastry chef, Chef Bruno Raphael Gomes de Sá Leitão, professor, Chef, student Miryammiss Ibrahim Saad, currently a researcher on indigenous gastronomy and manager of the Specialized Center for Tourism and Hospitality, Jane Thiene Trindade de Almeida.
The president of the Federation of Commerce of the State of Amazonas, Dr. Aderson Santos da Frota and the regional director of Senac Amazonas, Silvana Carvalho, will be attending the event.​
The program will feature a musical and cultural presentation by the Kboclos group, in which it will make a regional demonstration with the theme of the Caprichoso and Garantido oxen, demonstrating the culture of the Parintins festival, which always takes place on the last weekend of June, in municipality of Parintins – Amazonas.
The menu will be special, highlighting the preparations:
For the 24th of this month
Starters: Mojica de tambaqui, tucunaré gourjon breaded in Uarini flour served with cupuaçu barbecue.
Main course: Bouillabaisse Amazônica: mix of cured and smoked fish and regional shrimp cooked in Amazonian condiments and served in a gourd. Dessert: Tarte caboquinha (tucumã cream with Brazil nut farofa.
For the 25th of this month
Prohibited: Linguicinha baré au gratin (aruanã sausage, fried banana, basil and dried tomato stuffed with parmesan cheese au gratin);
Main dish: Carbonara (fresh pupunha pasta, smoked pirarucu, parmesan cheese and puxuri)
Dessert: Pannacotta de pitaya (milk cream base flavored with coumaru and pitaya jelly)
In addition to a special Amazonian regional ornamentation.
*With advisory information
Read more:
Museu do Seringal receives edition of Expomulher with cooking workshop
Manaus will host the June festival "Dr.Thomas na Roça" on June 1st, with free admission
Parintins Festival offers free tickets for people with disabilities